From Nature | For The Future
KOKOLU's mission is to lead global consumer's sustainable lifestyle.

KOKOLU was founded in 2018 by two entrepreneurs in fashion industry who were both very environmentally minded and wanted to bring ambitious changes to people's lifestyle - to live sustainably by living with responsible products. That was how the KOKOLU journey started. 



Today, KOKOLU designs and produces extreme sustainable footwear and clothing for women around the world, and our products matrix is going on fast expansion, aiming to accelerate people's lifestyle transition to a sustainable one. KOKOLU believes the faster people change their consumption propensity to an eco-conscious pattern, the better.

Year 2019 witnessed the birth of KOKOLU shoes: K1.0. A bio-based outsole and an upper made from post-consumer plastic bottles was our very first series of velvet sneakers. The pandemic hit the world in 2020 and most brands have had it tough. The loss and pain caused by the pandemic caused KOKOLU to reflect even deeper on our vision and intention. Nothing was going to stop us from making industry changes and helping to preserve our vulnerable mother earth. Changes will happen, are happening because we are taking personal responsibility, and so are many people. We are beginning to wake up around the globe to our roles in protecting our environment. By working with the world's leading certified "green" supply chain partners and the most innovative manufacturers, we were able to upgrade our K1.0 sneakers to K2.0, an even "greener" product in 2020! 


We use recycled materials that are strictly researched and tested before they meet the most advanced manufacturing and creation techniques. Now you can find bamboo fiber in our shoe upper, corn stalk fiber in our lining, beech tree fiber in our shoelace, and even more renewable, recycled, and recyclable materials. When you see the small colorful particles in your outsole, you are seeing a brand's pledge of offering you the most sustainable footwear available today. We invite you to join us on this journey, a journey that leads us all to a better and healthier future. 

KOKOLU products are made at its factory in the world's most efficient and innovative manufacturing center in Dongguan. KOKOLU values our colleagues' wellbeing on top of everything and is taking proactive approaches to safety, providing regular training and continuously improving our working environment.

But this is never the end. With KOKOLU making its most sustainable sneakers yet, we continue to design products affordable and accessible to the world, ultimately leading and accelerating the advent of an eco-future for all of us and generations to come. We know more and more people agree too. We hope that includes you and that you trust KOKOLU to be a part of your sustainable lifestyle journey.
 Designed by our founder who is also a talented shoe designer, the minimal yet eye catching style makes KOKOLU easy and natural to mix and match with every look, bridging fashion with functionality and making it always the right fit to suit a variety of life's occasions.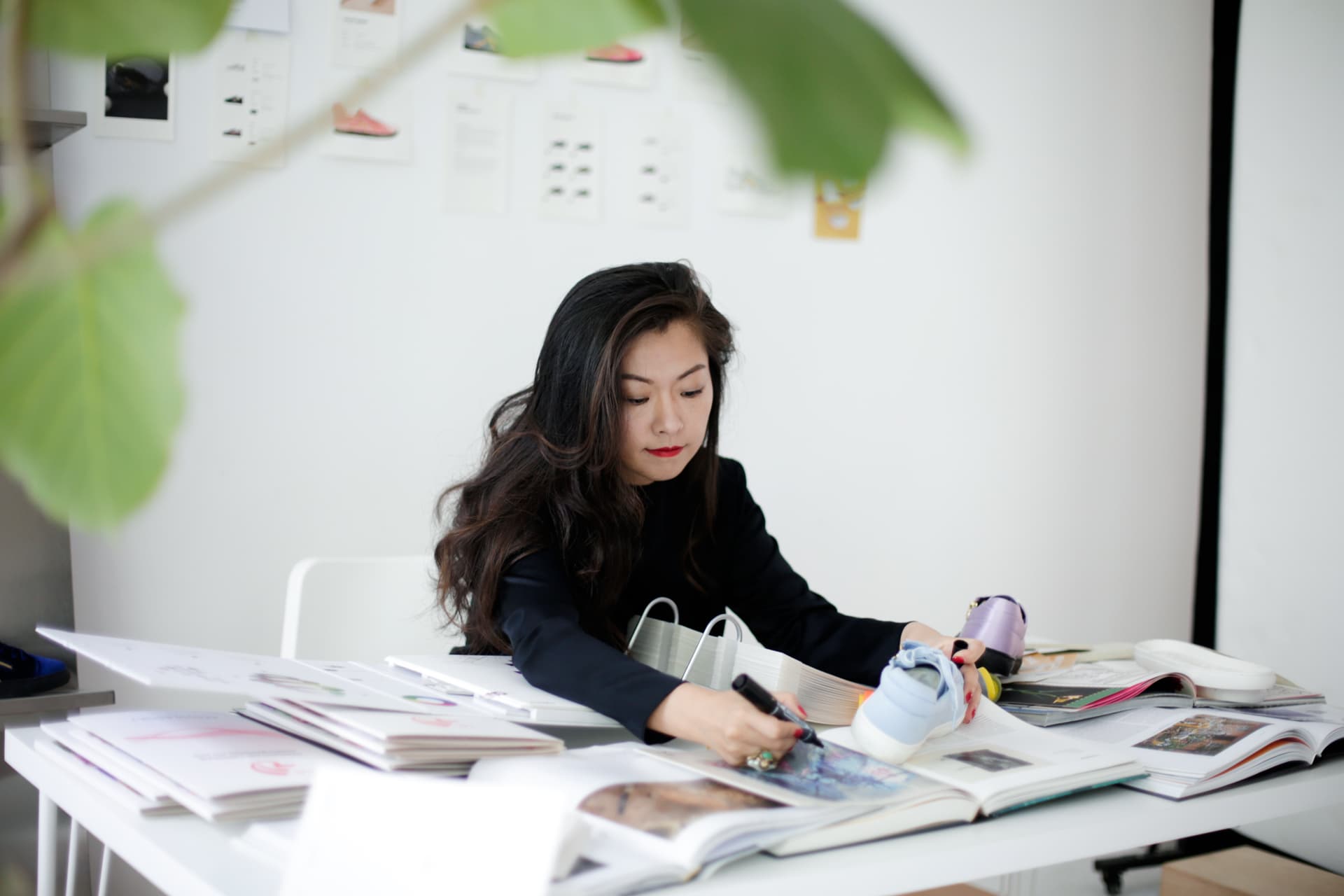 "We are fully aware of how the industry has affected the environment and that's why minimizing the negative ecological impact we have is and always has been our priority."
- Luanne, founder of KOKOLU