Limited Edition: DAILY EIGHT TOTE BAG
Durable nylon-like tote bag made from 8 post-constumer plastic bottles.
DETAILS & DESCRIPTION 
Grab your KOKOLU and hit the road with this durable nylon-like tote bag made from 100% recycled post-consumer plastic bottles. With the perfect blend of style, structure, and function, green has never looked this good.
Core Features

Daily Eight Tote made with 8 post-consumer recycled plastic bottles

Daily Plus Tote made with 20 post-consumer recycled plastic bottles

Ultra-lightweight sustainable fabric that never loses shape

Pigmented with Dope Dye tech to reduce waste without sacrificing color payoff

Extreme flexibility for comfort no matter how you wear it - in hand or over the shoulder
Dimensions

| | | |
| --- | --- | --- |
| SIZE | Daily Eight Tote | Daily Plus Tote |
| Open top | 15.8in / 40cm | 18.1in / 46cm |
| Handle drop | 9.3in / 23.5cm | 10.2in / 26cm |
| Width | 8.5in / 21.5cm | 11in / 28cm |
| Height with handle | 18.7in / 47.5cm | 23.2in / 59cm |
Care Instructions

1. Wash inside out.
2. Hand wash or machine wash, with mild detergent and cold water.
3. Air dry in shade
4. Relax, cleaning your KOKOLU bag is an easy job.
Share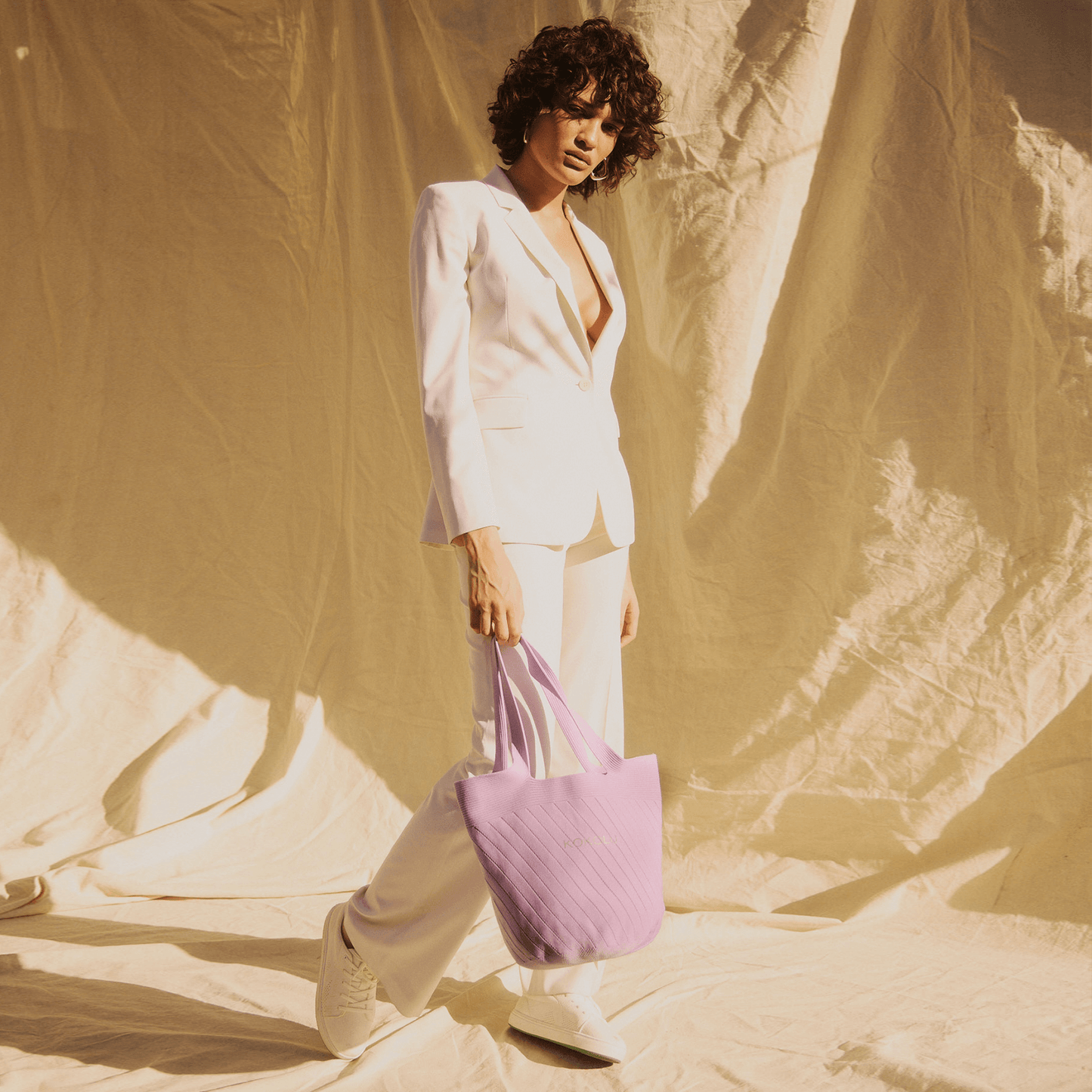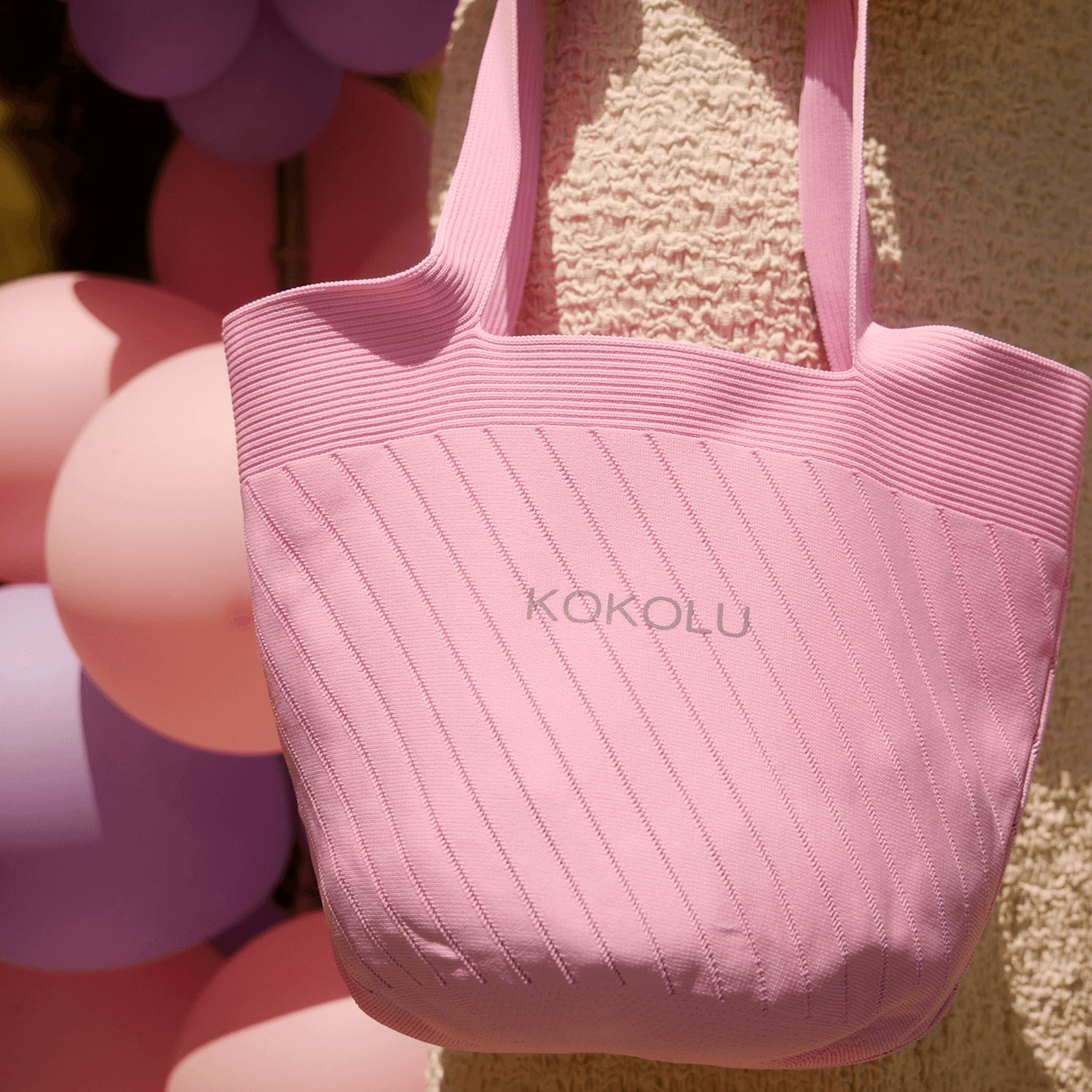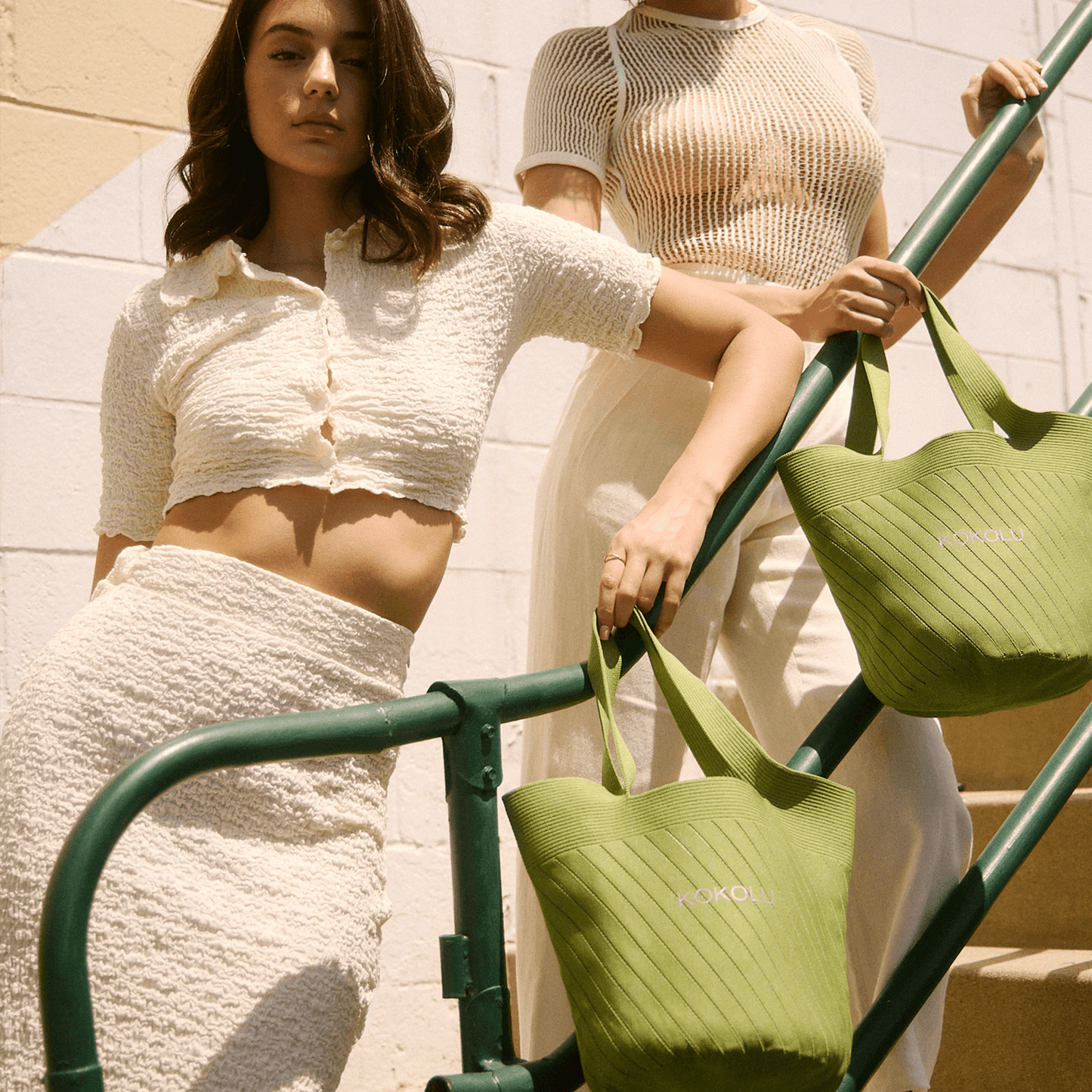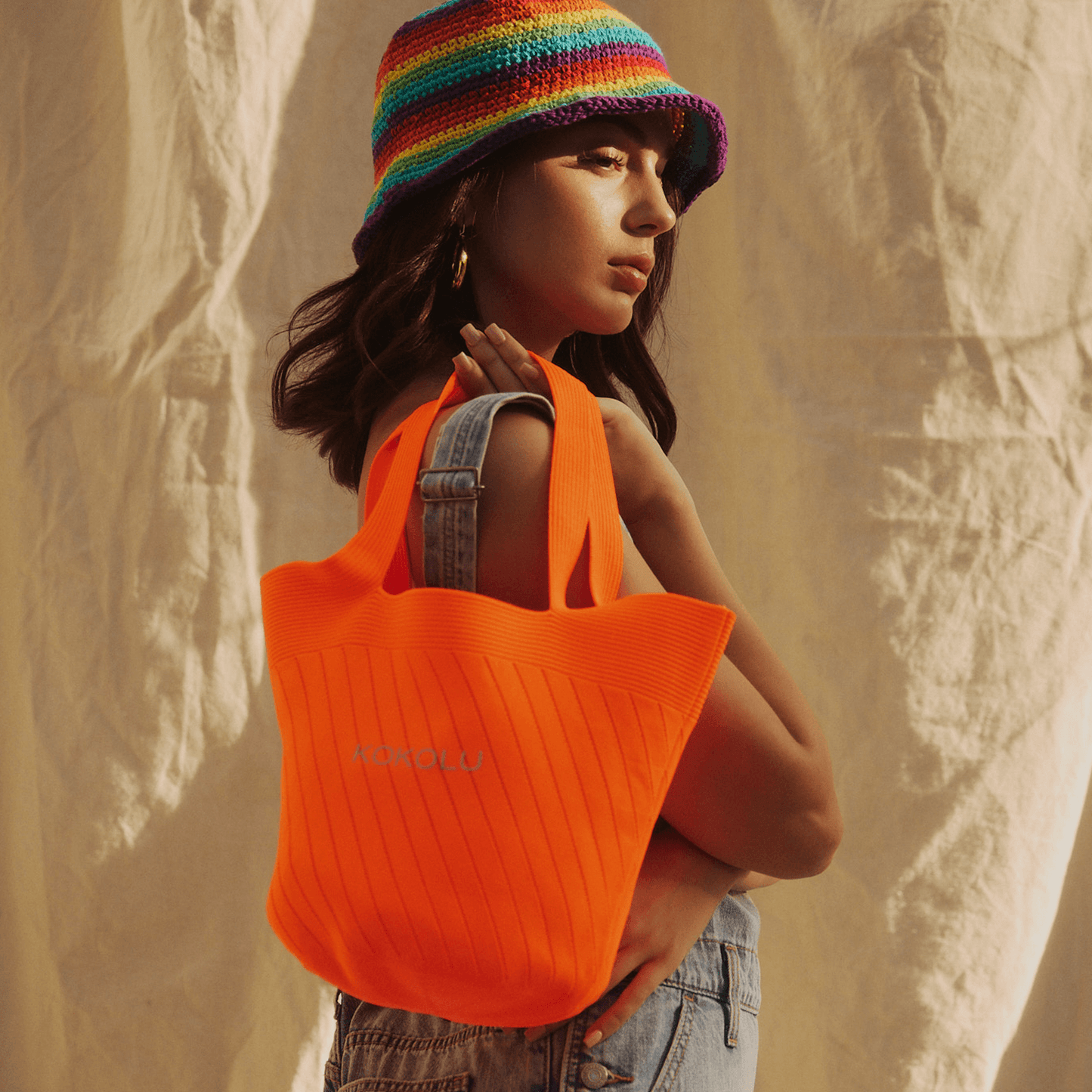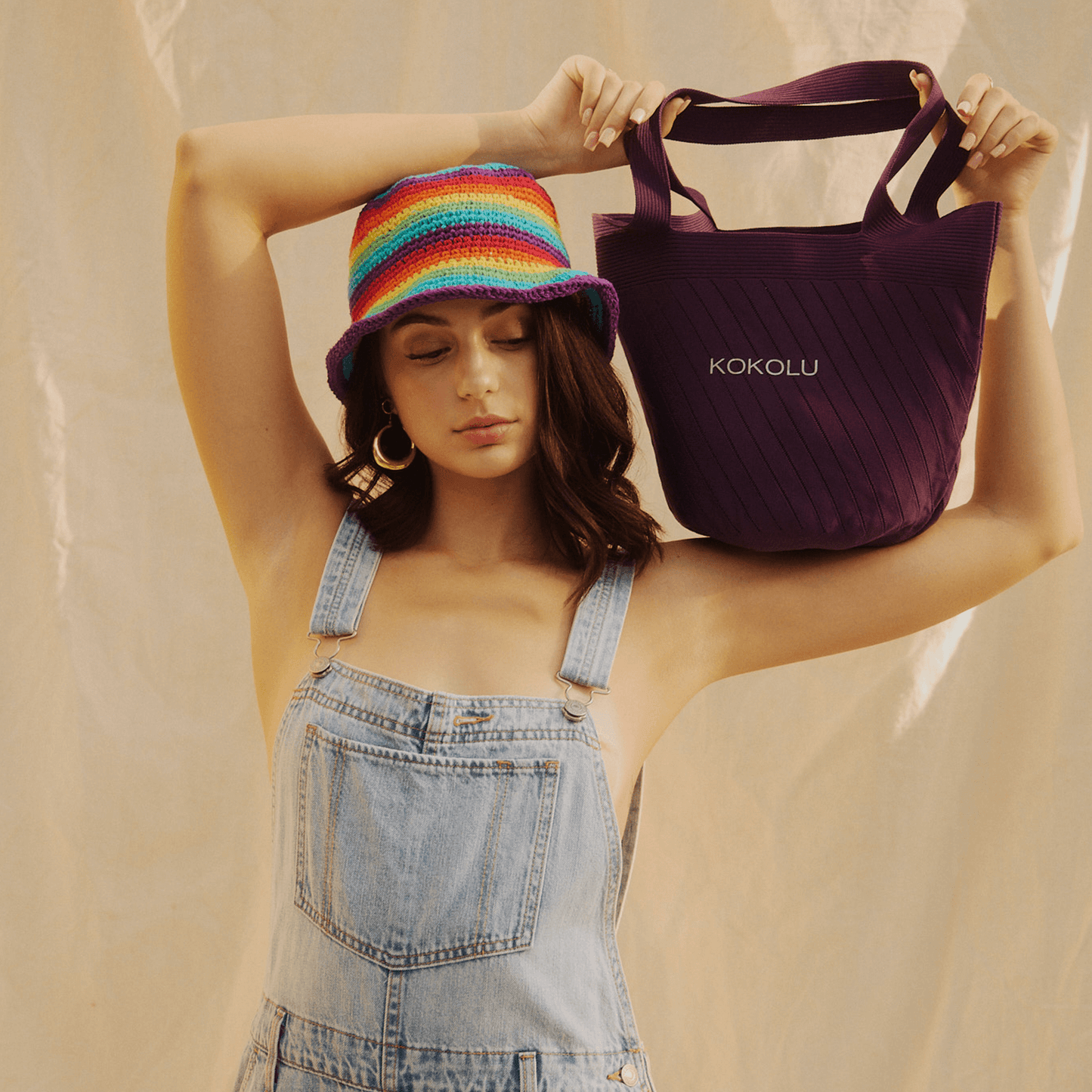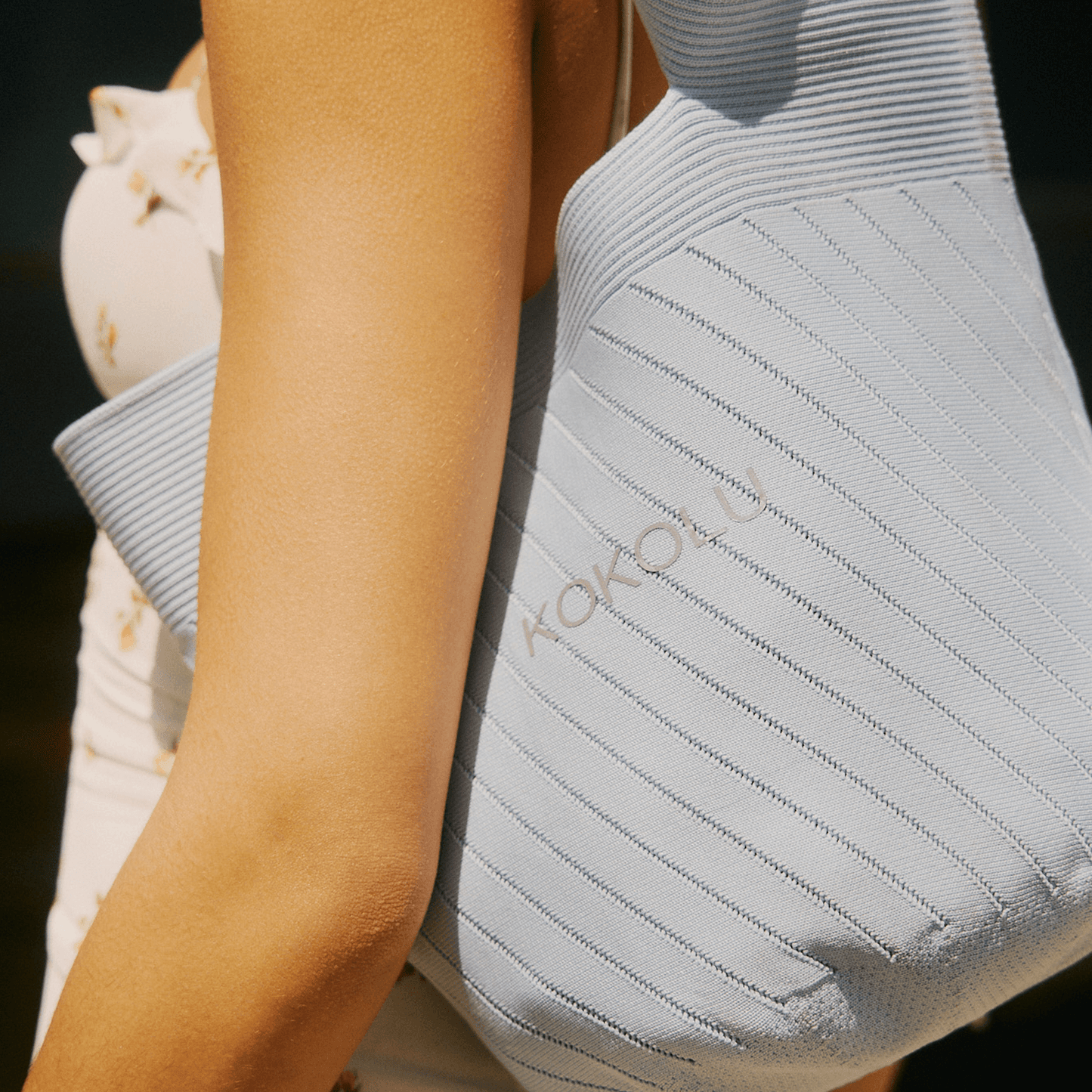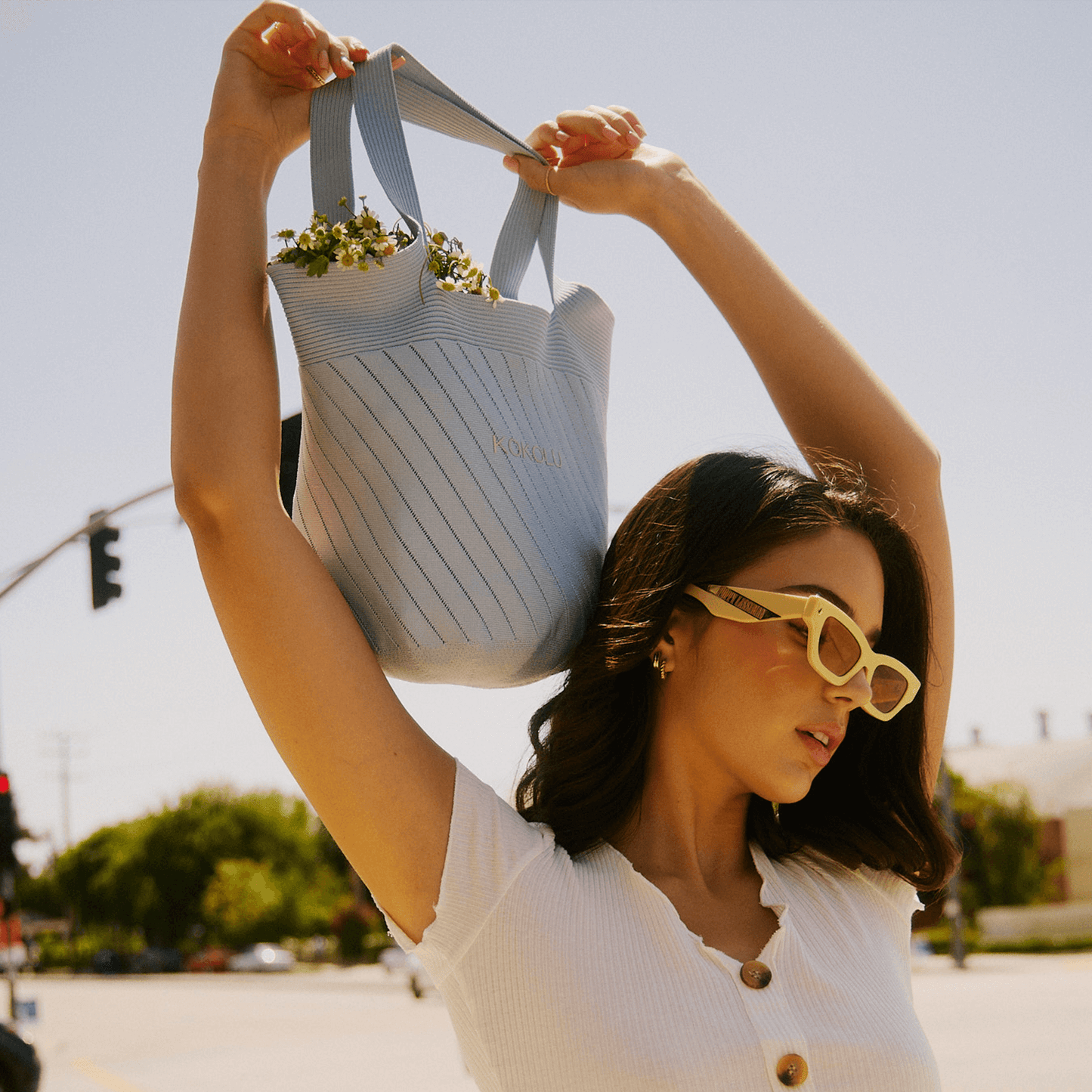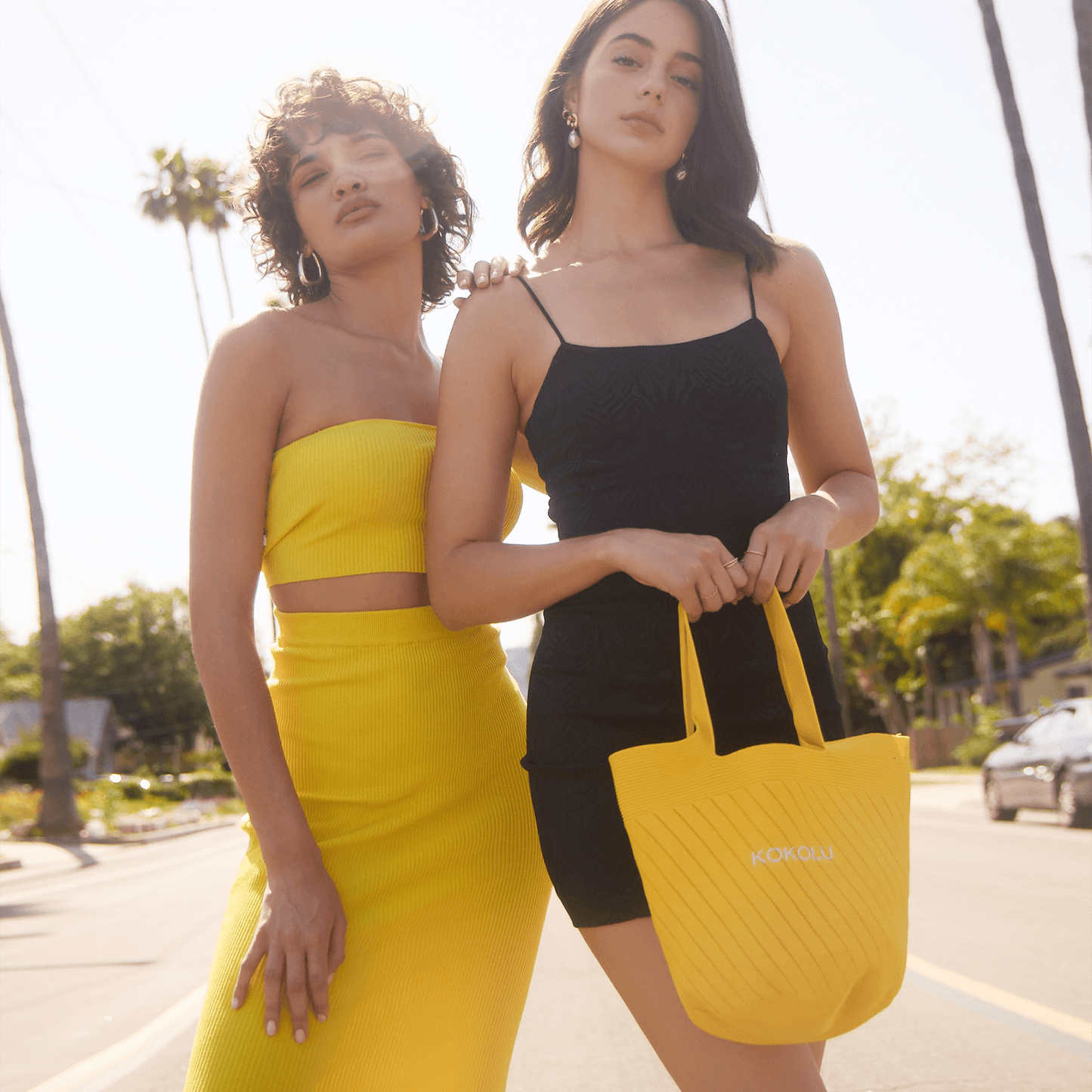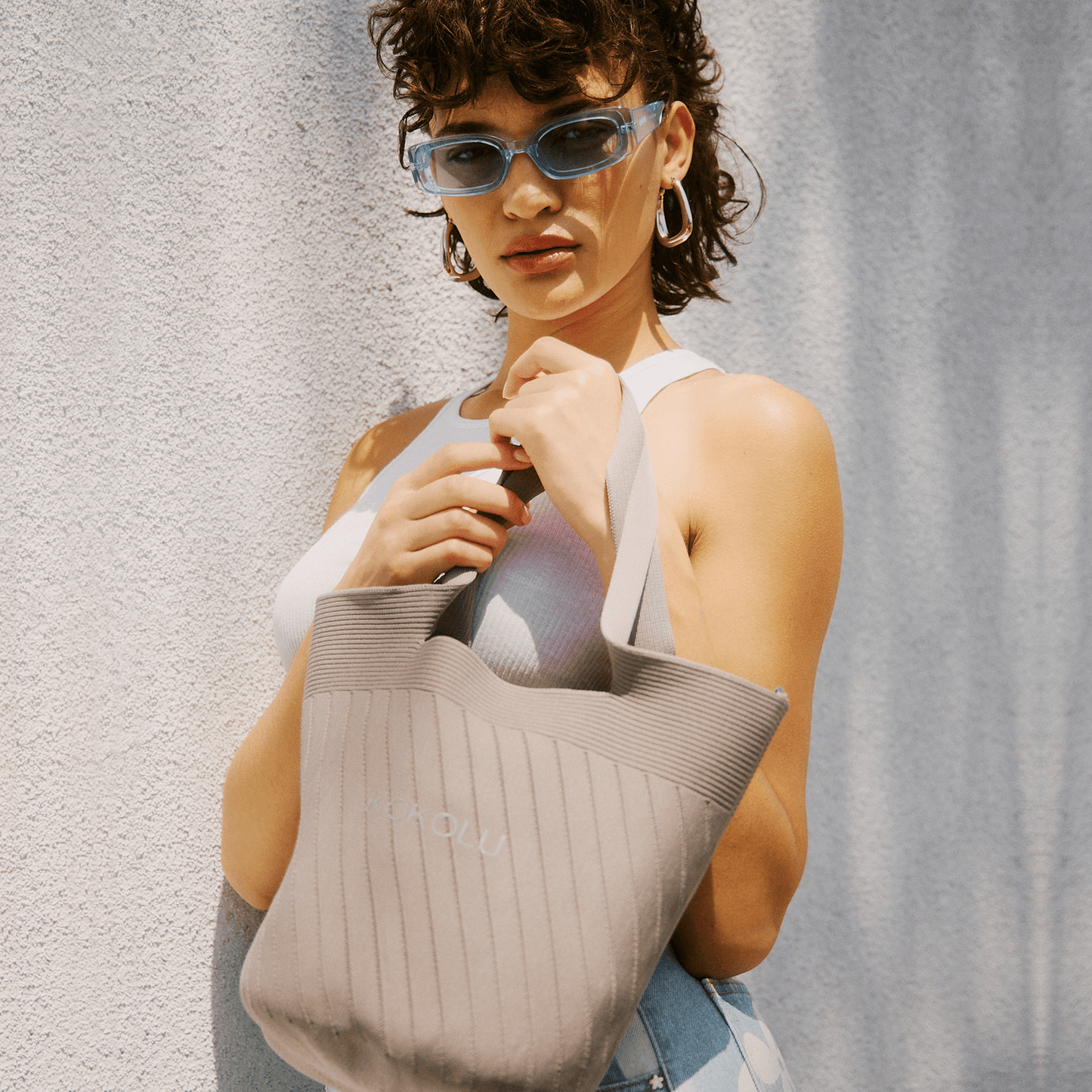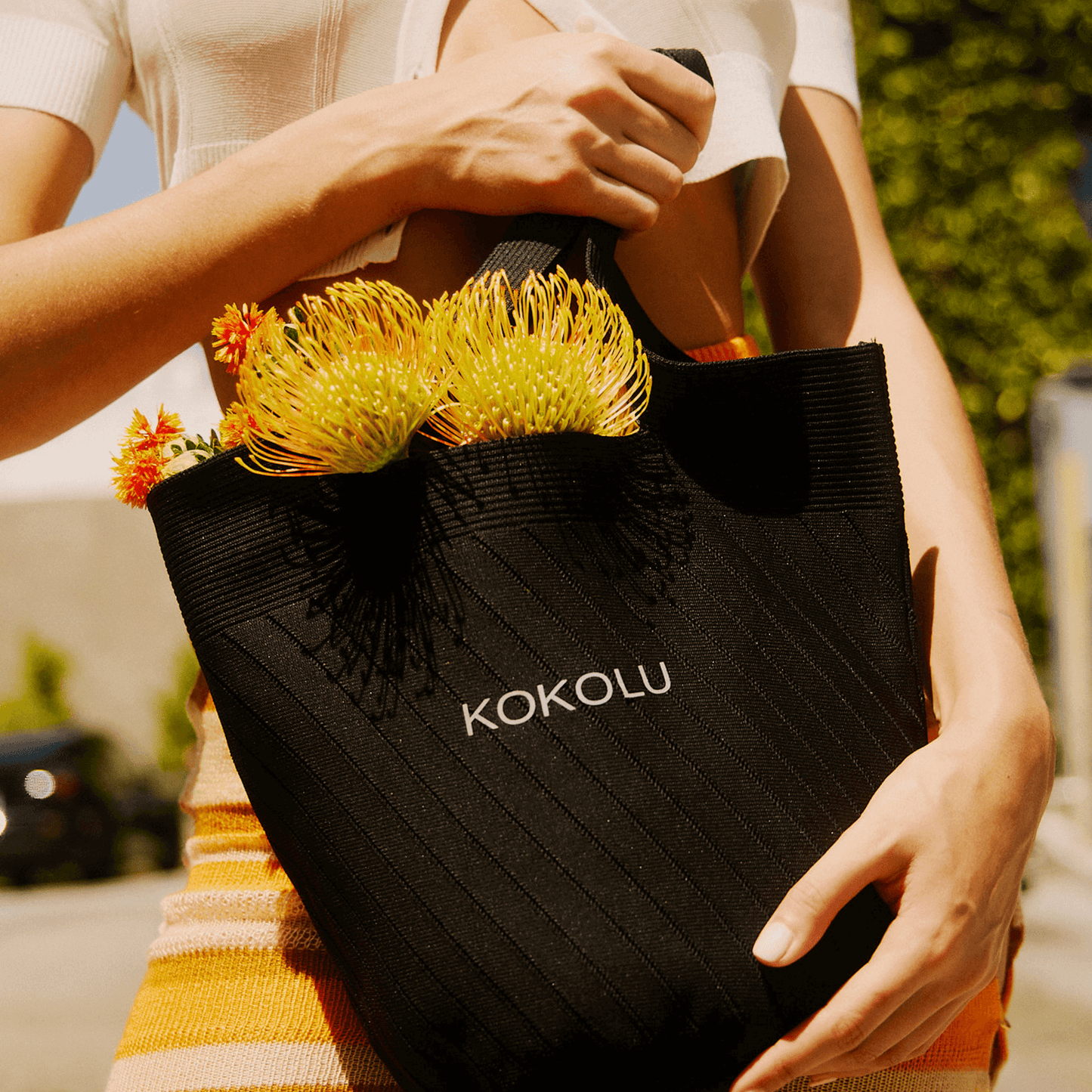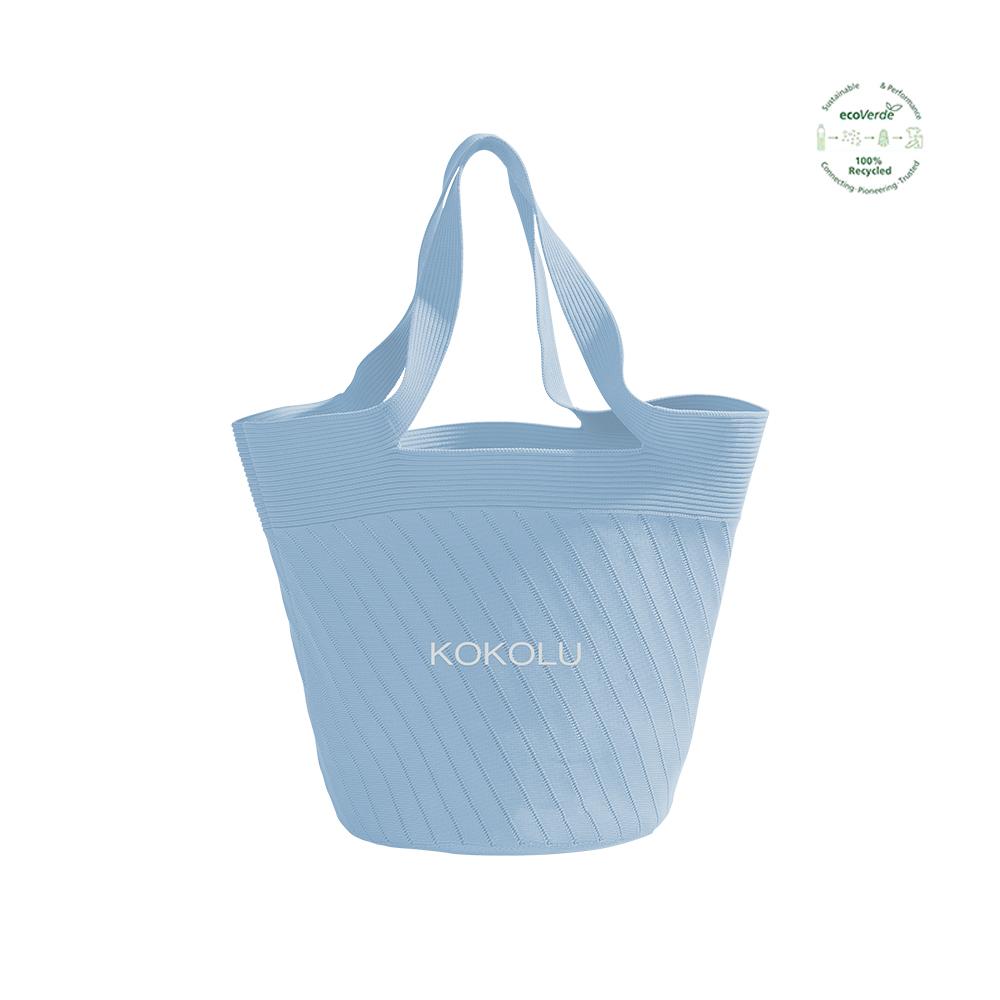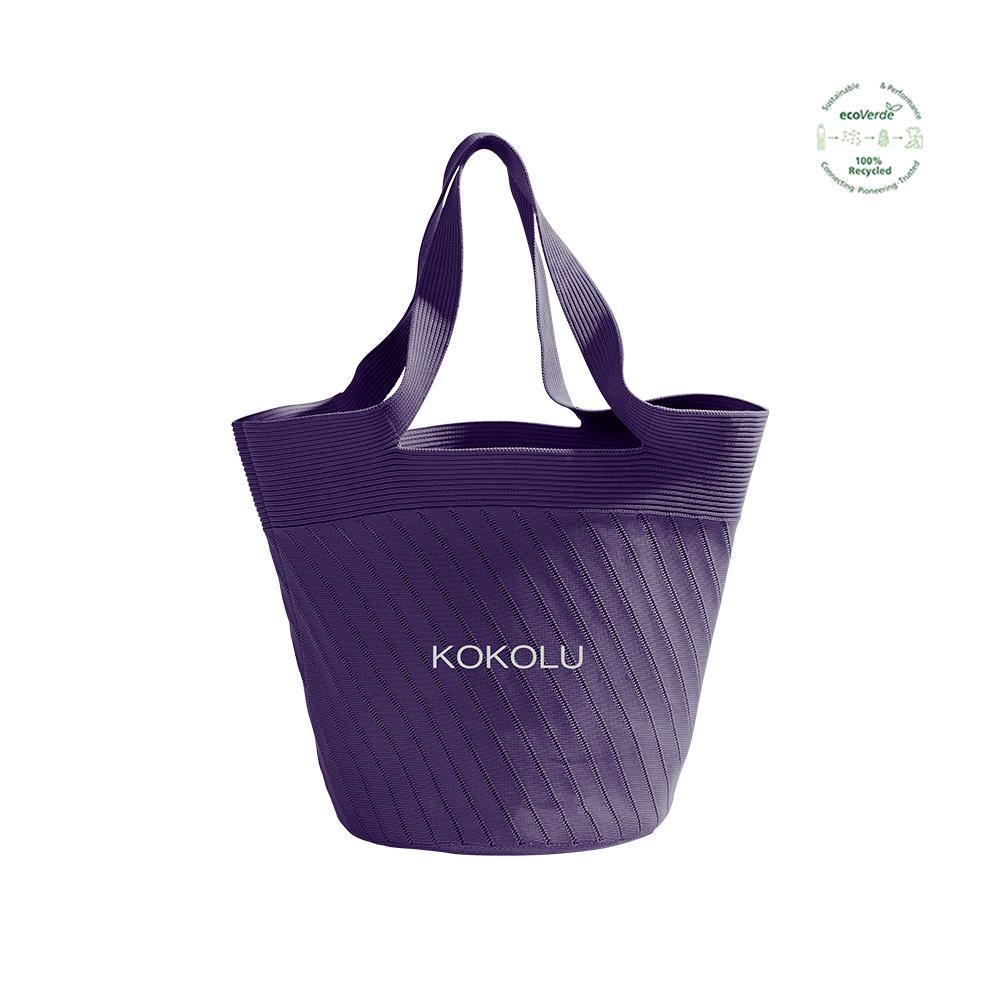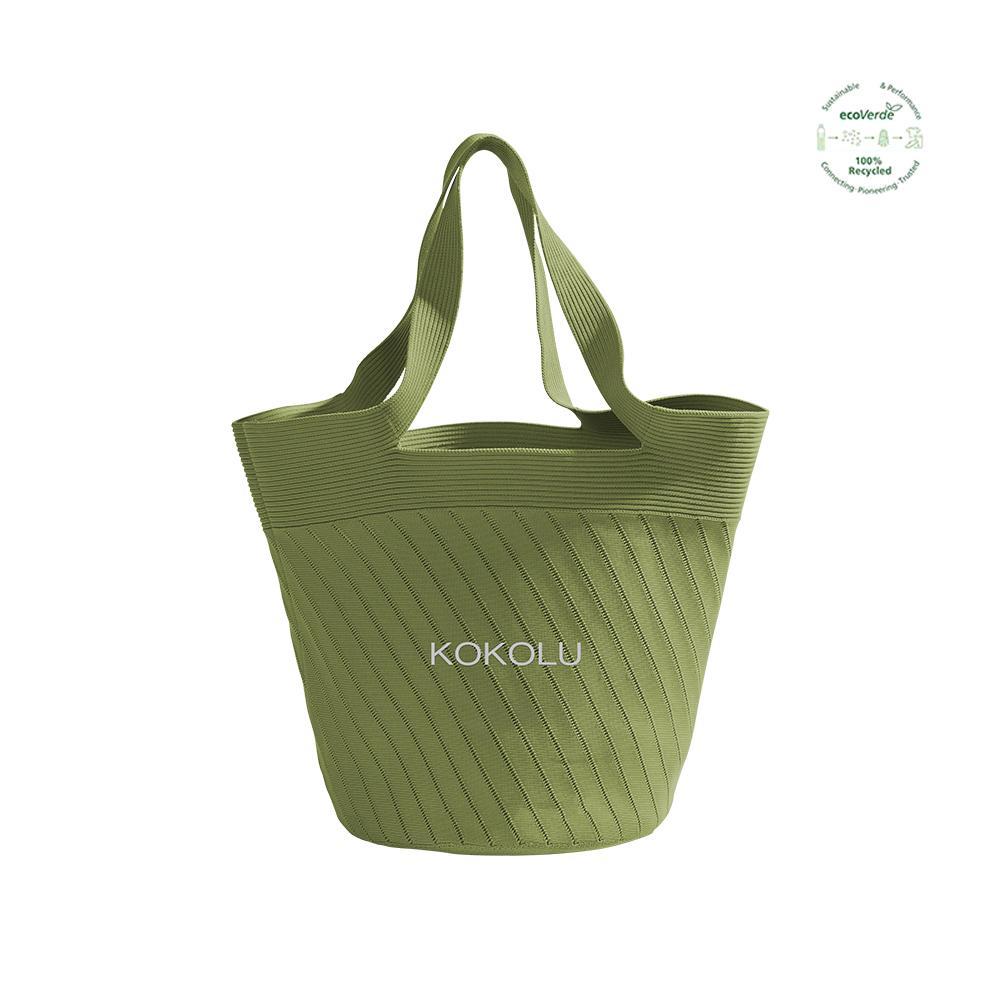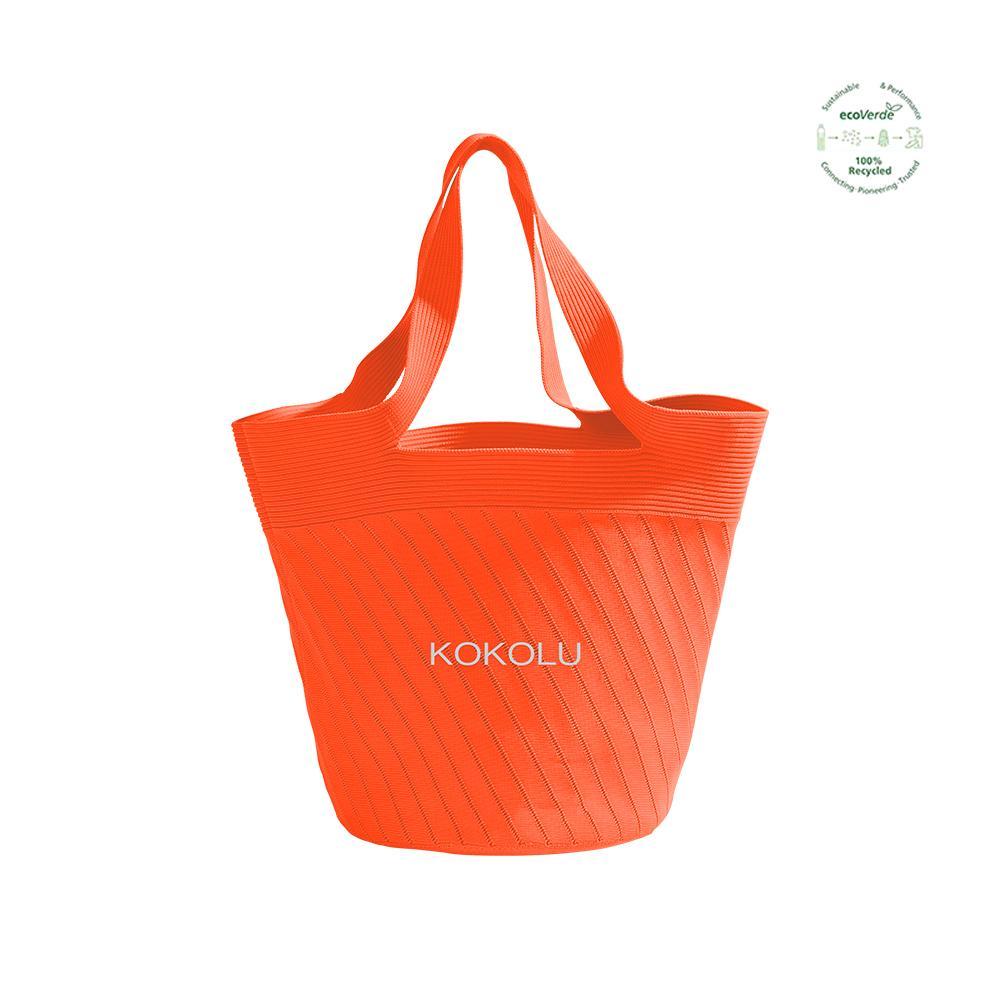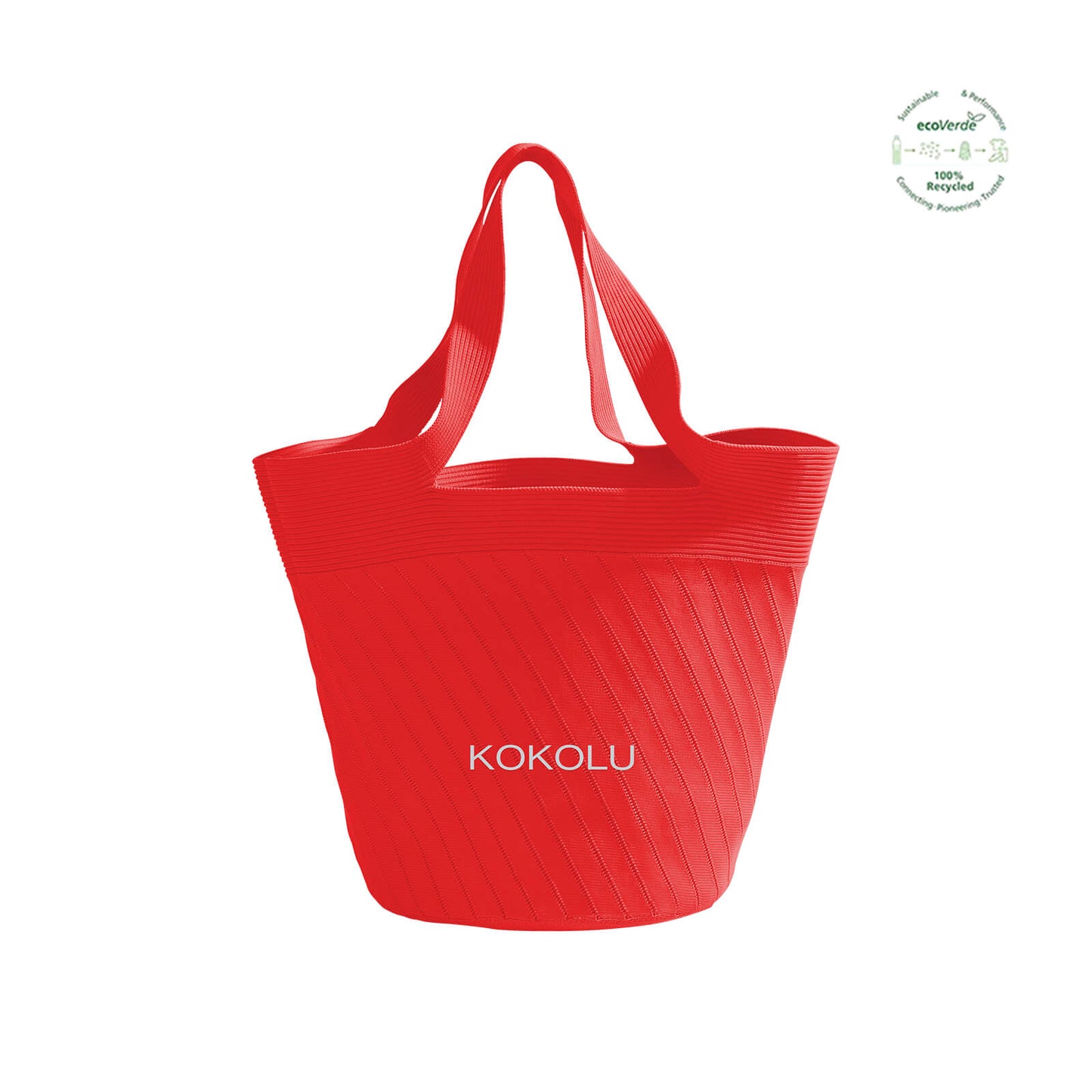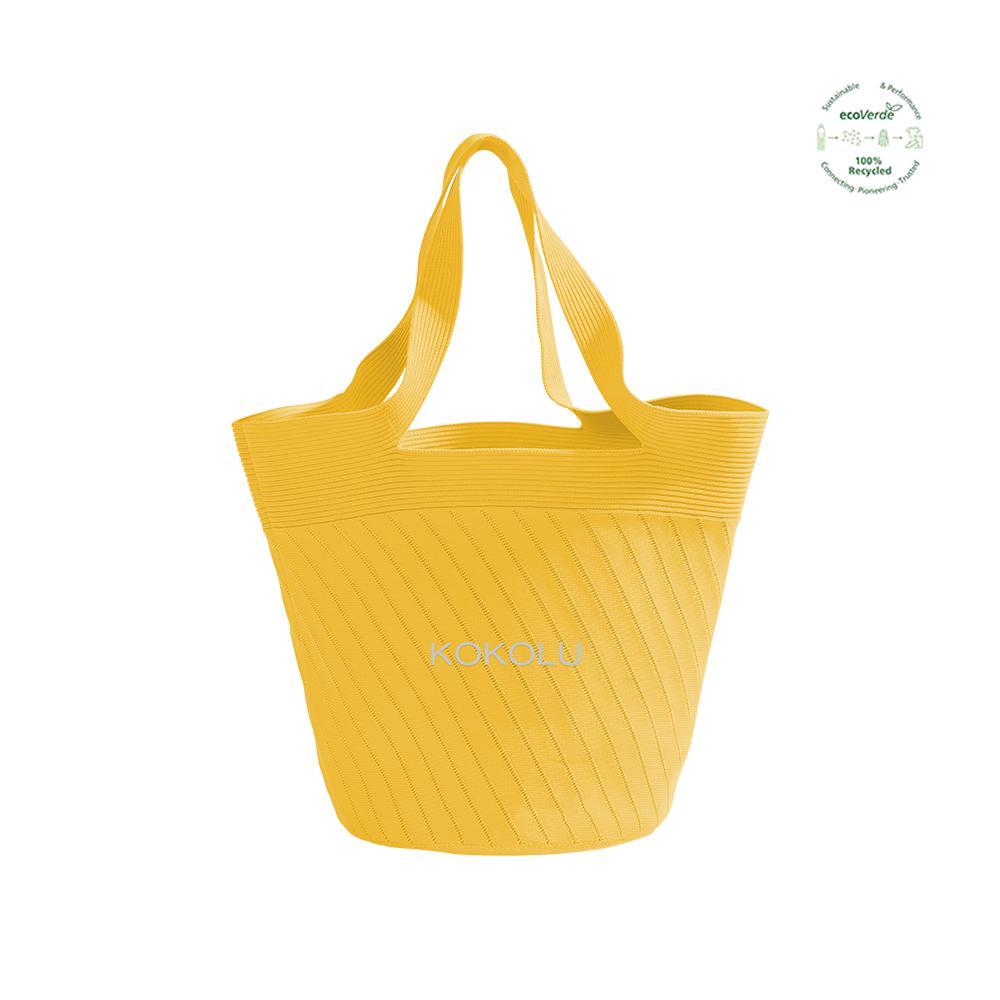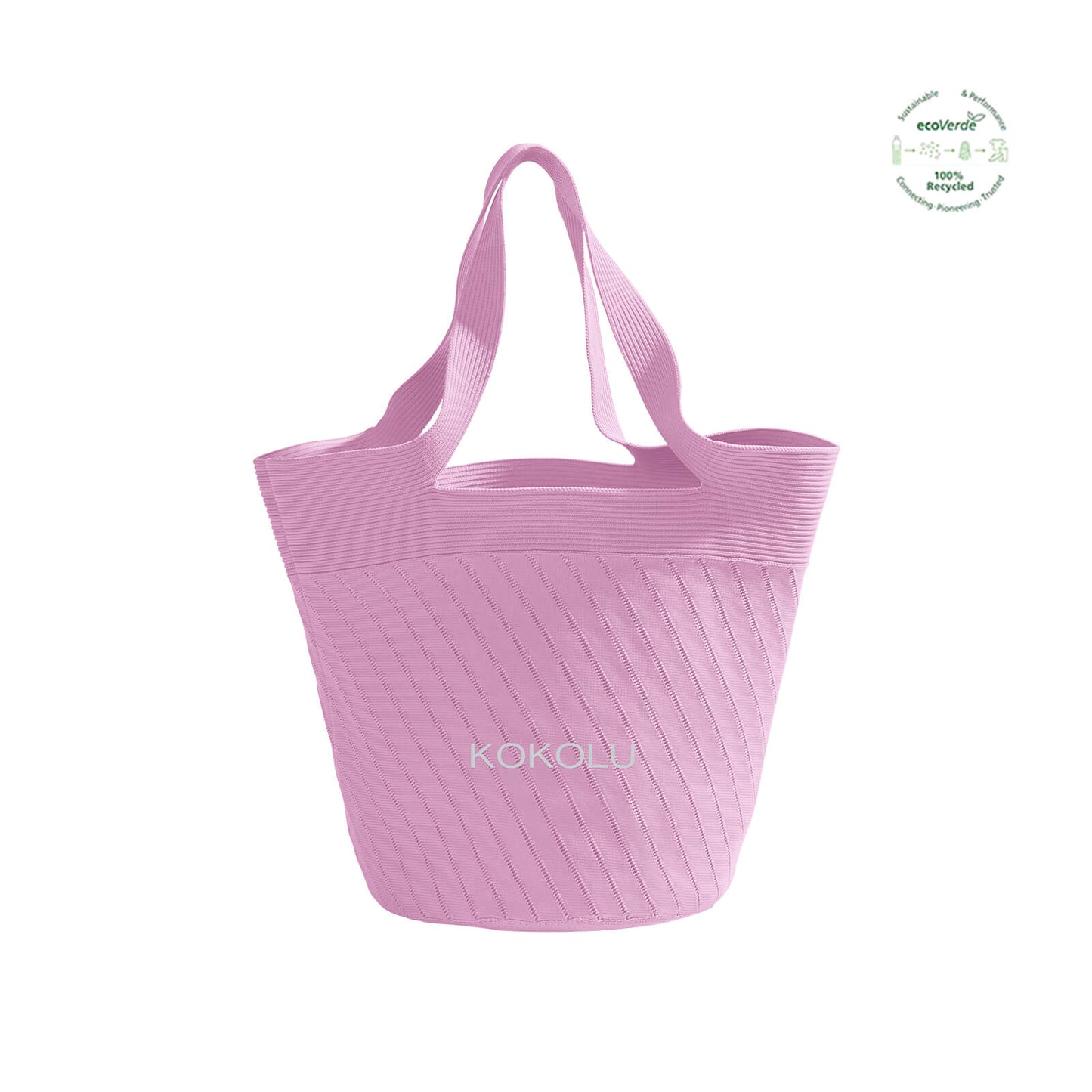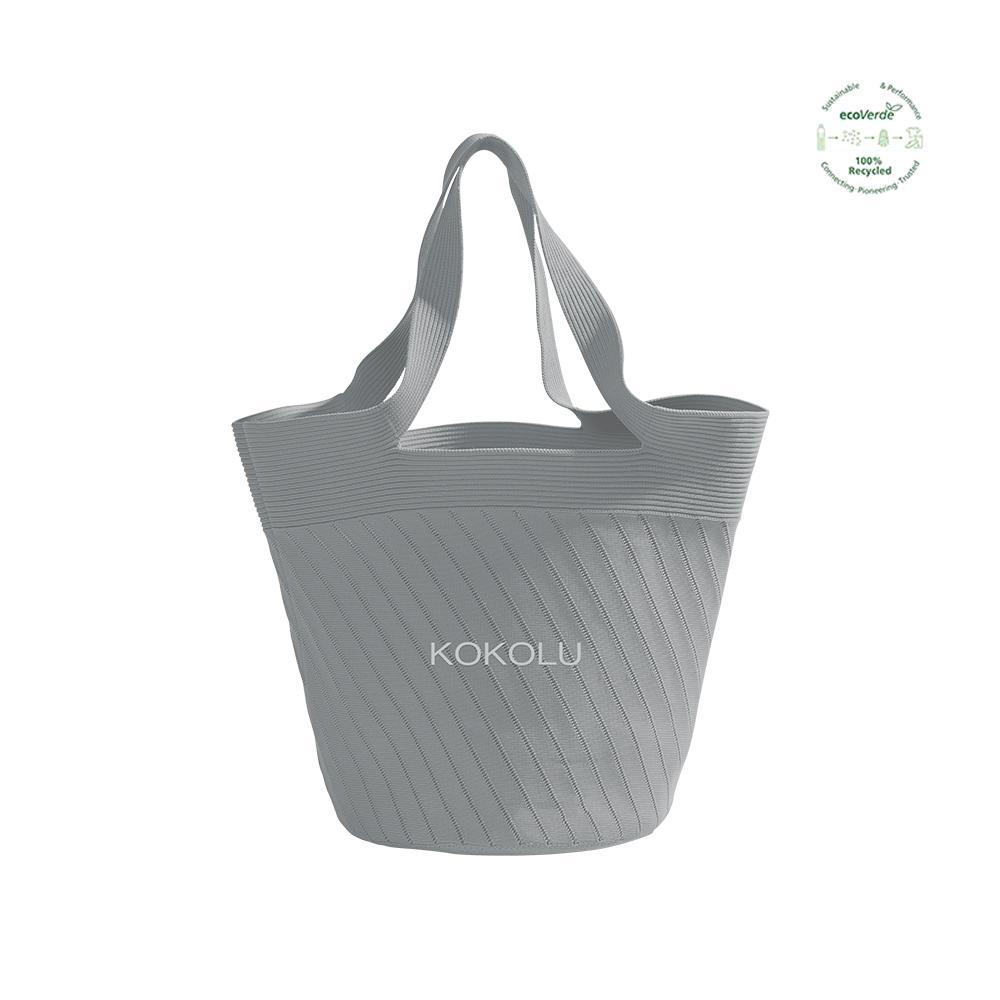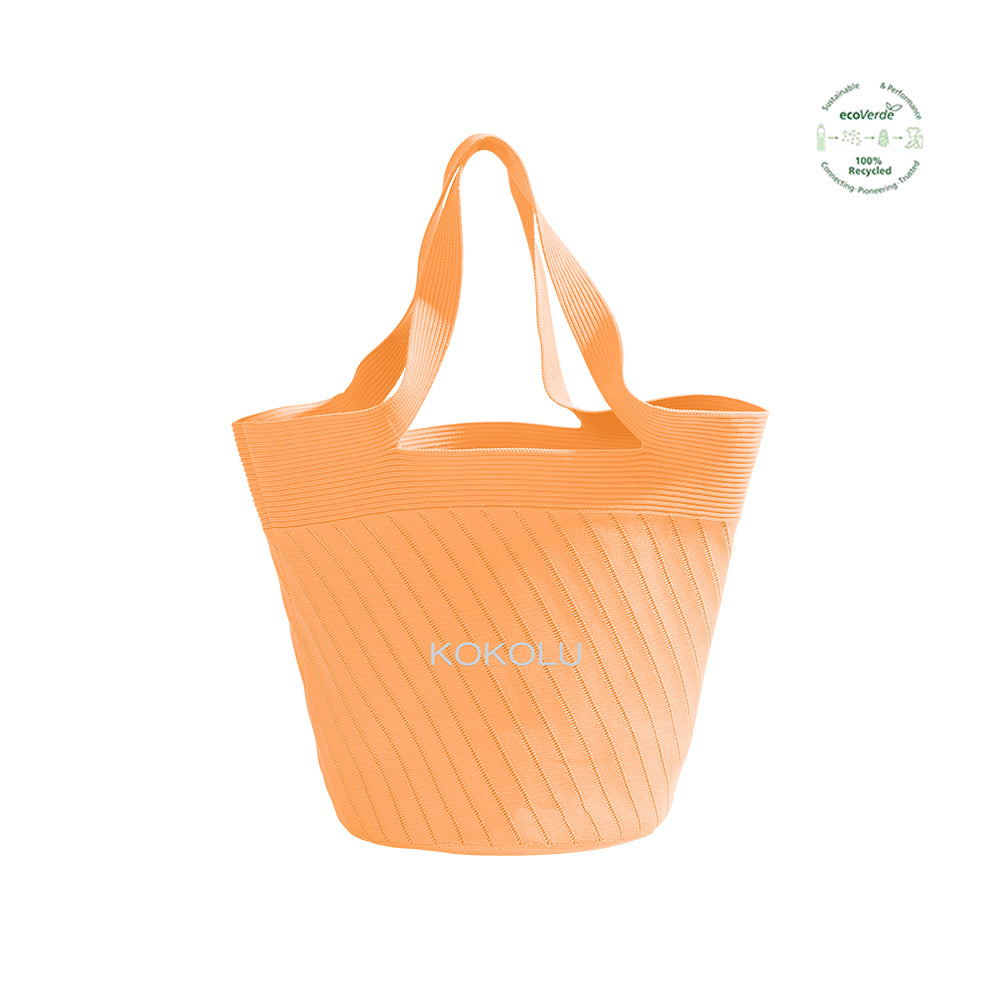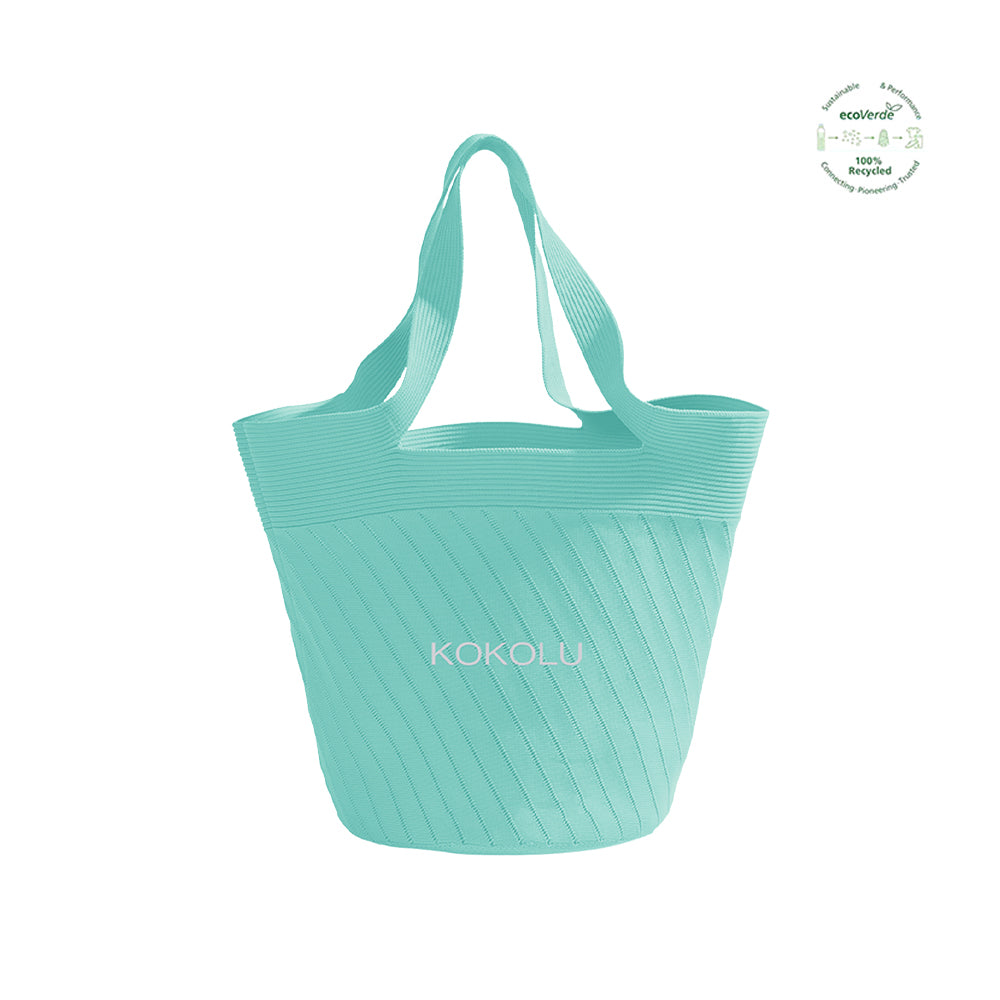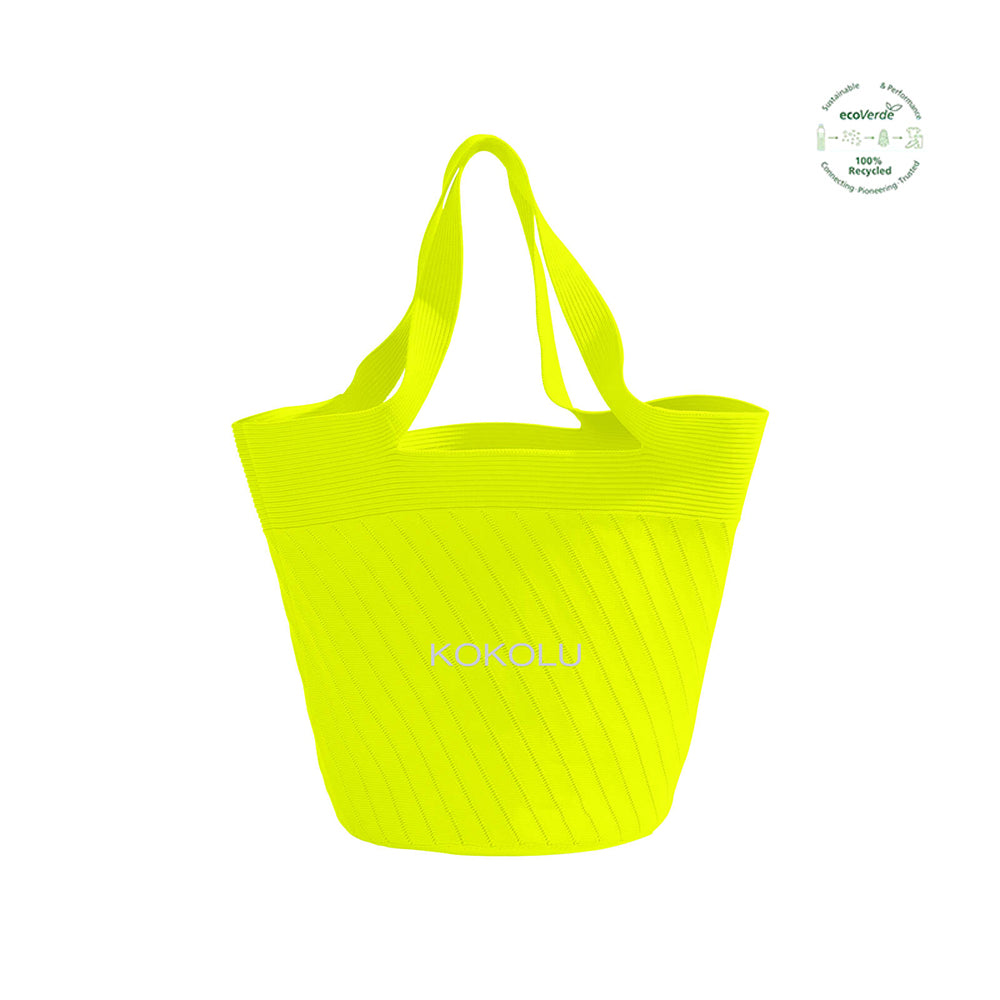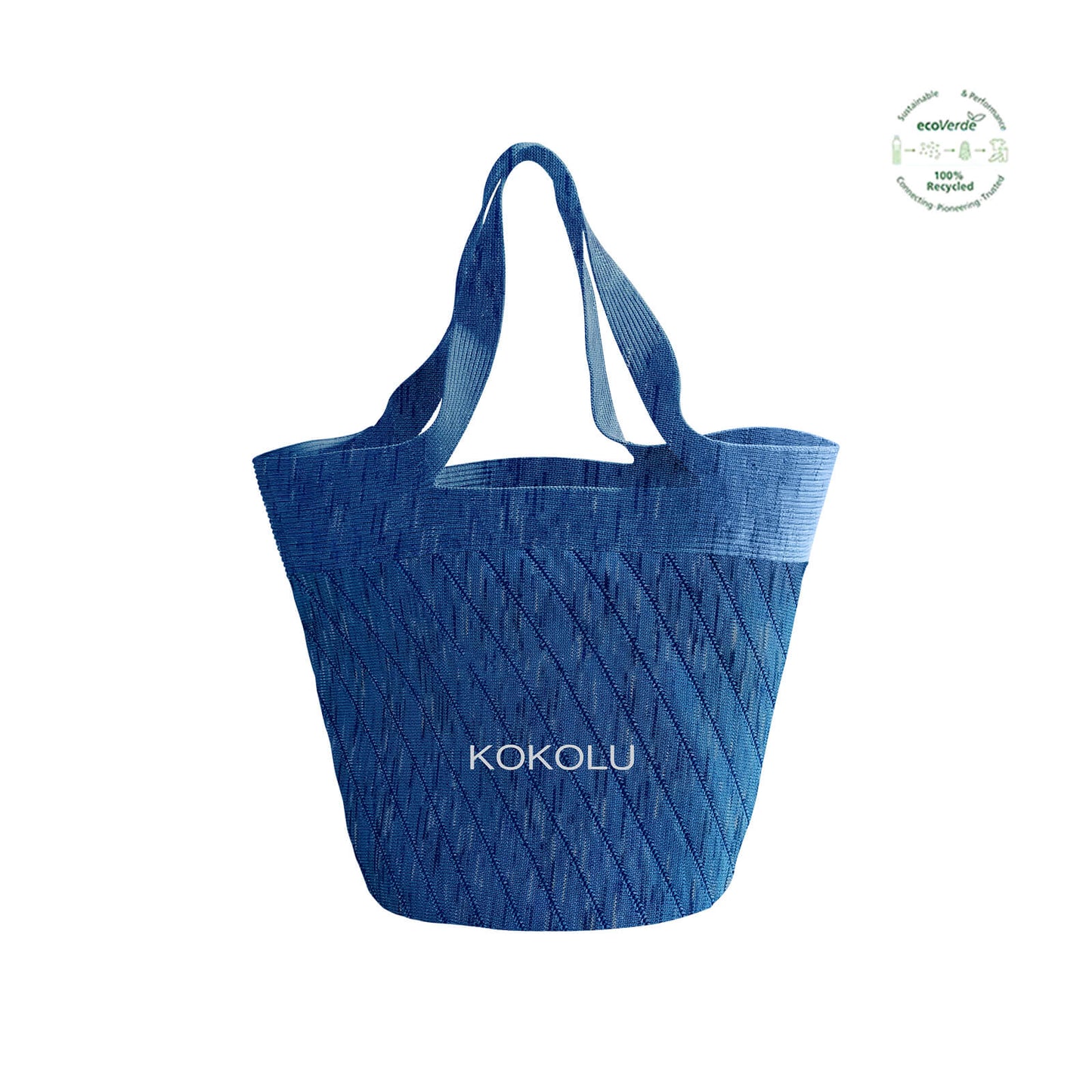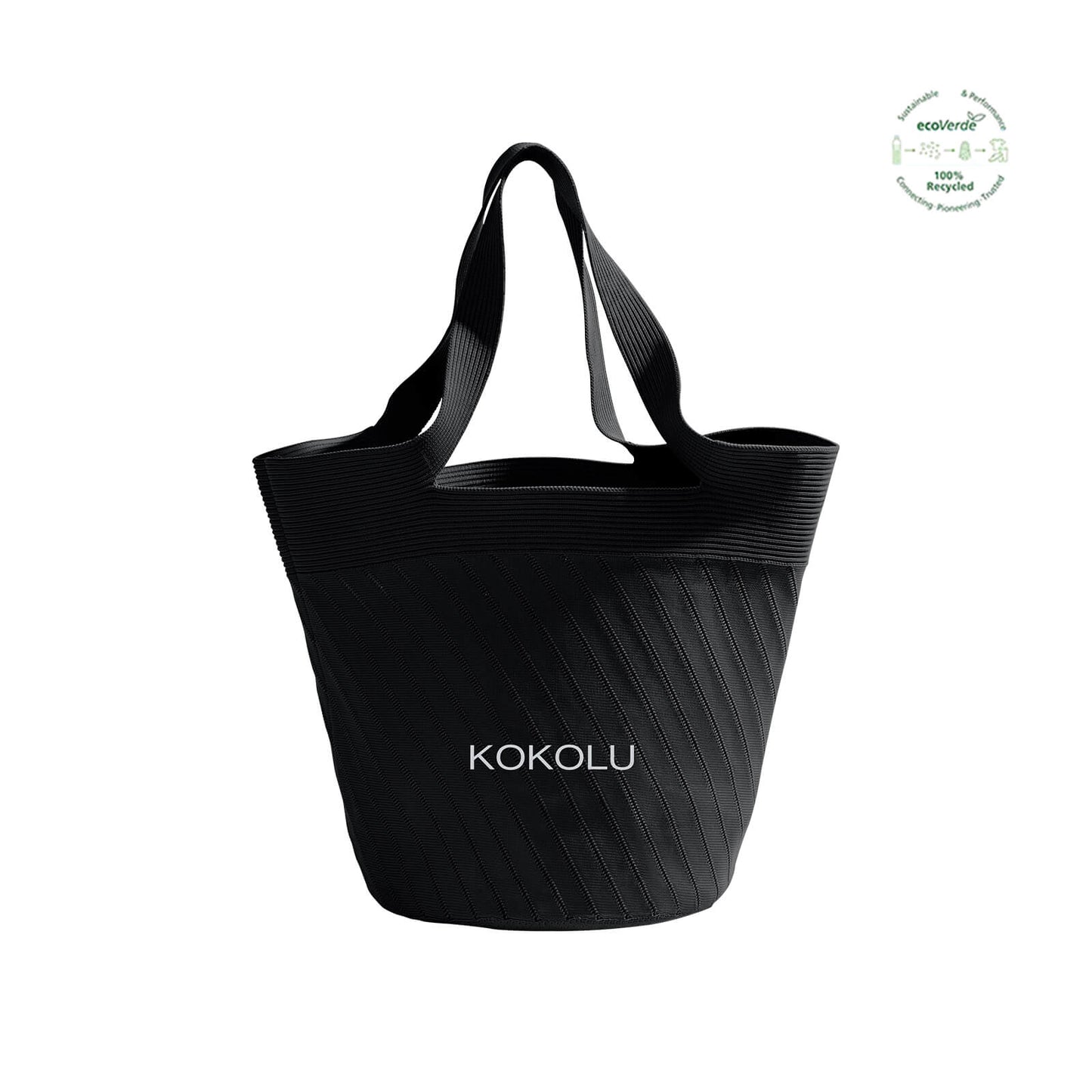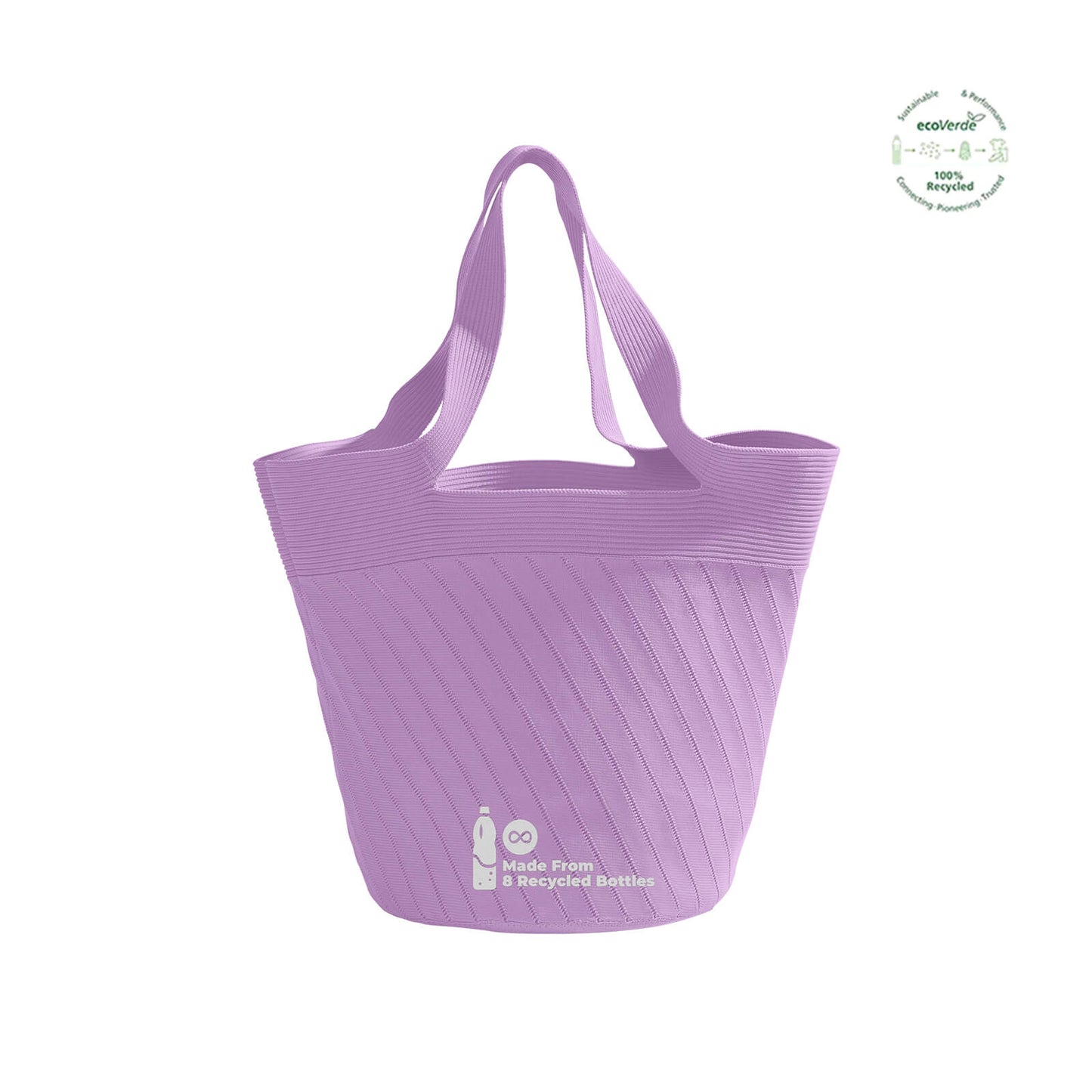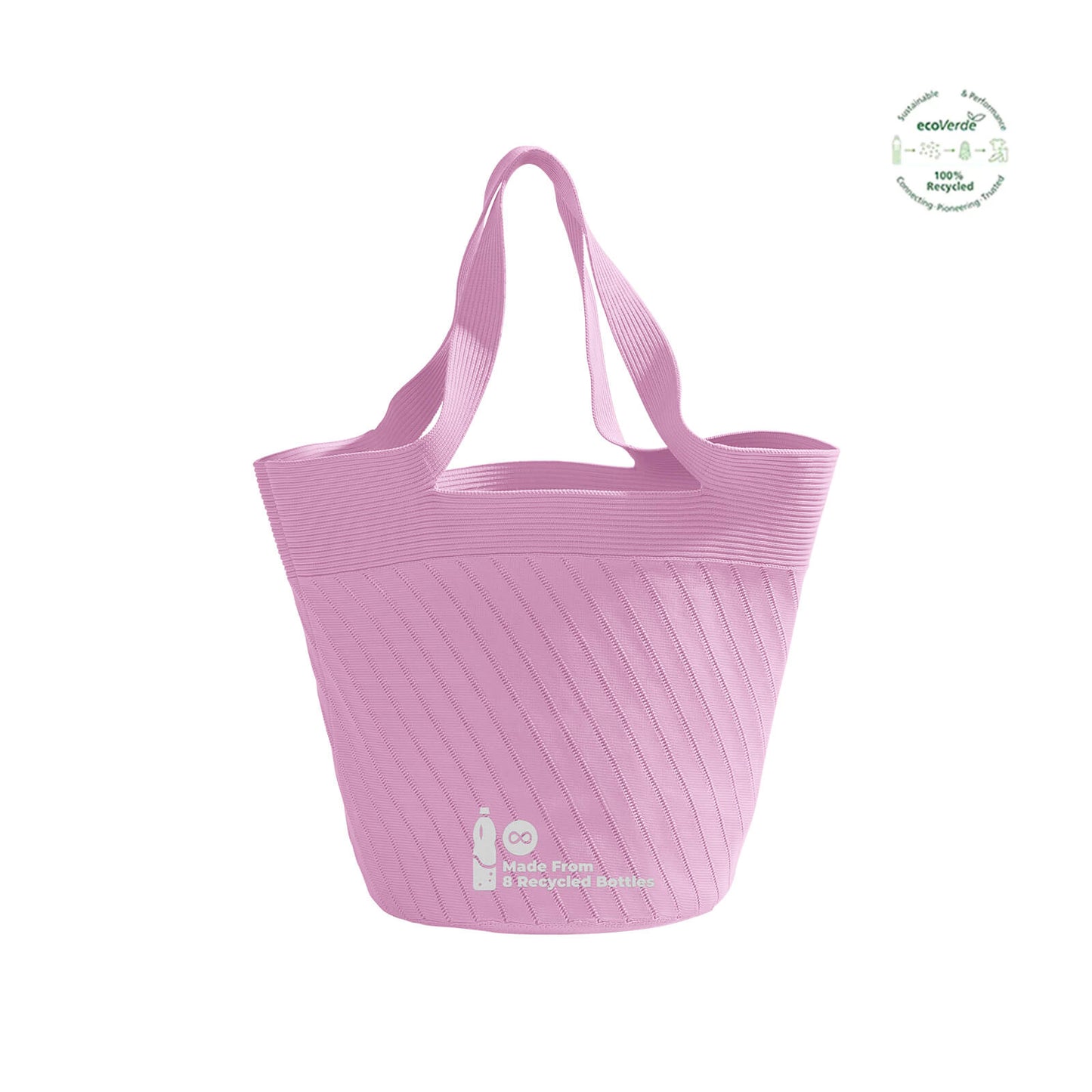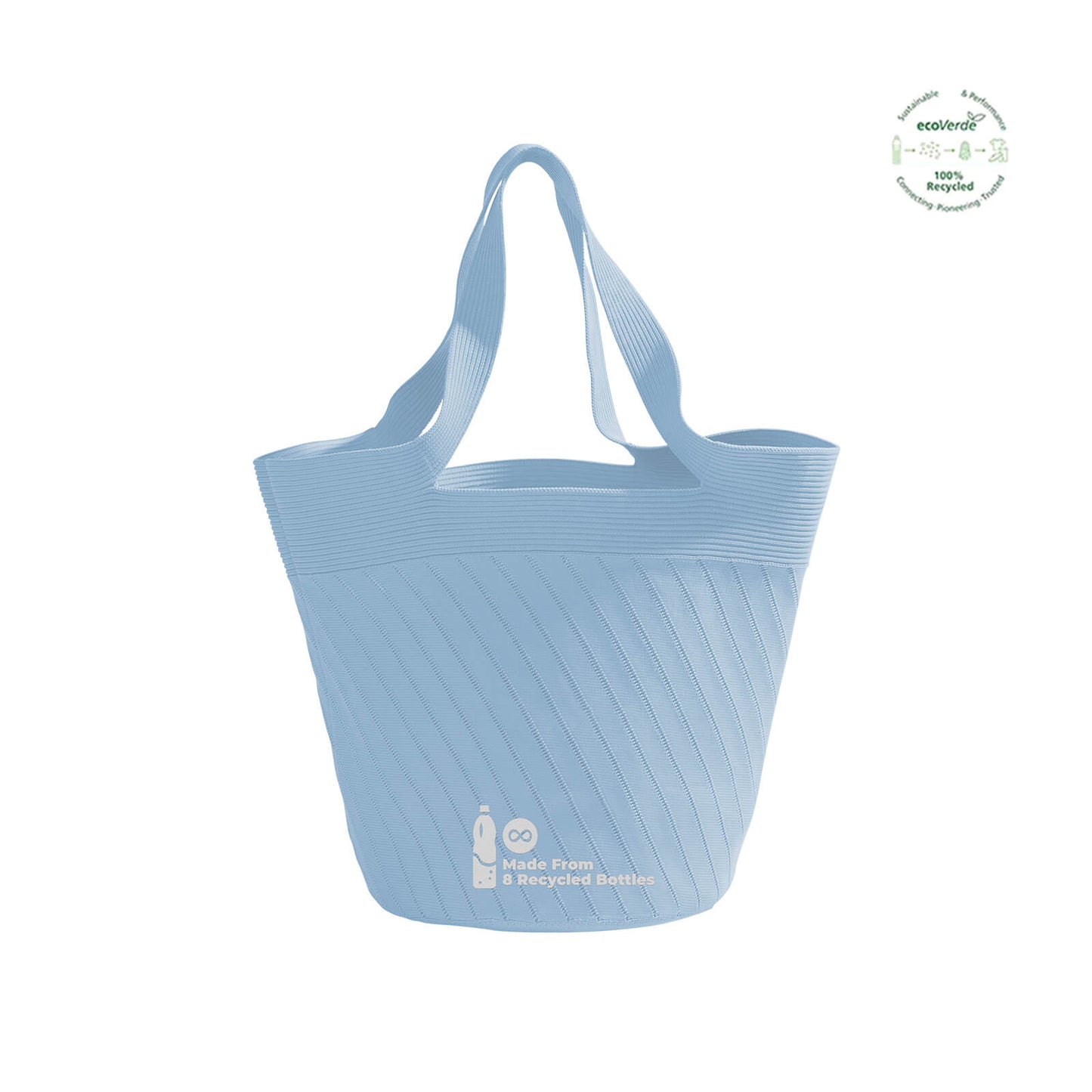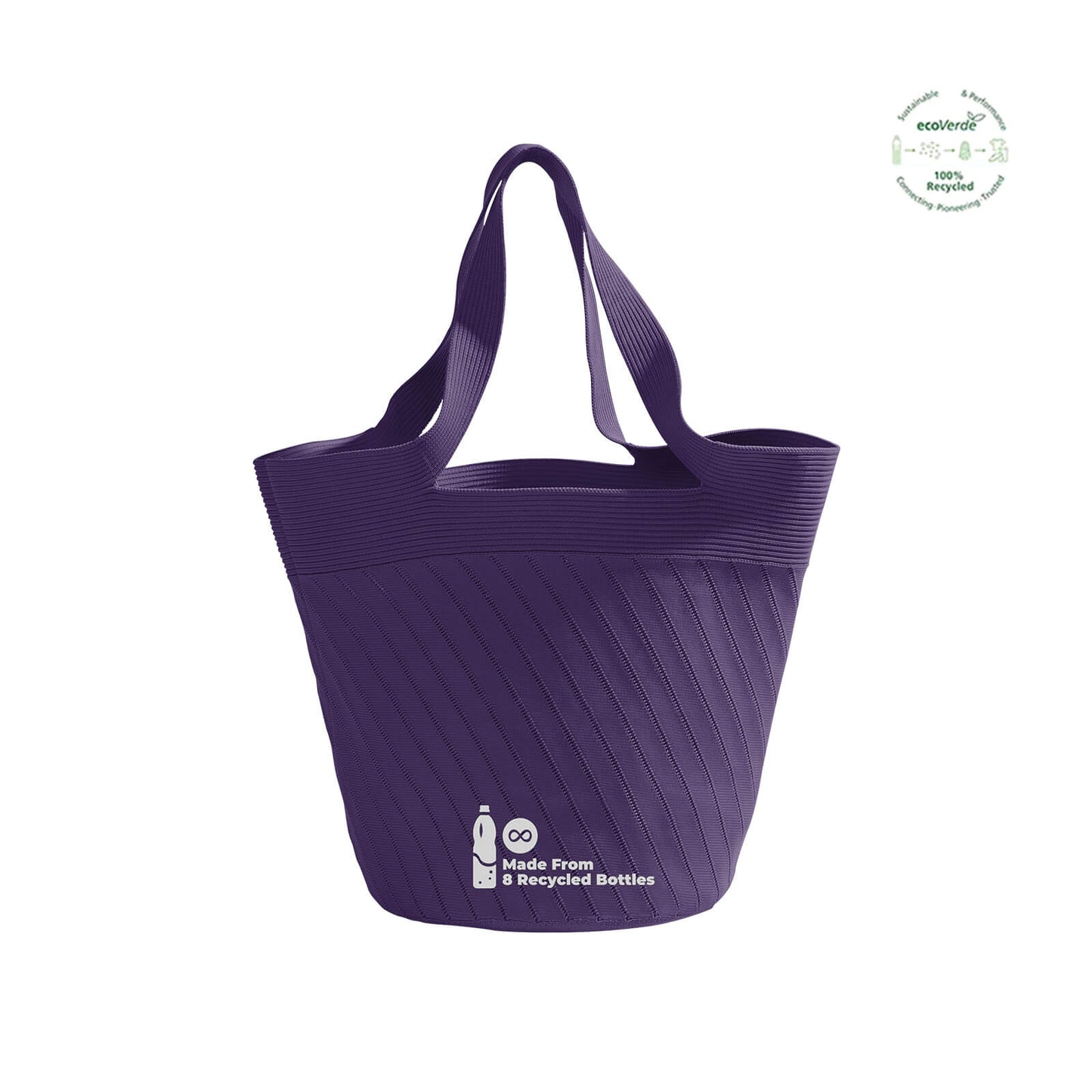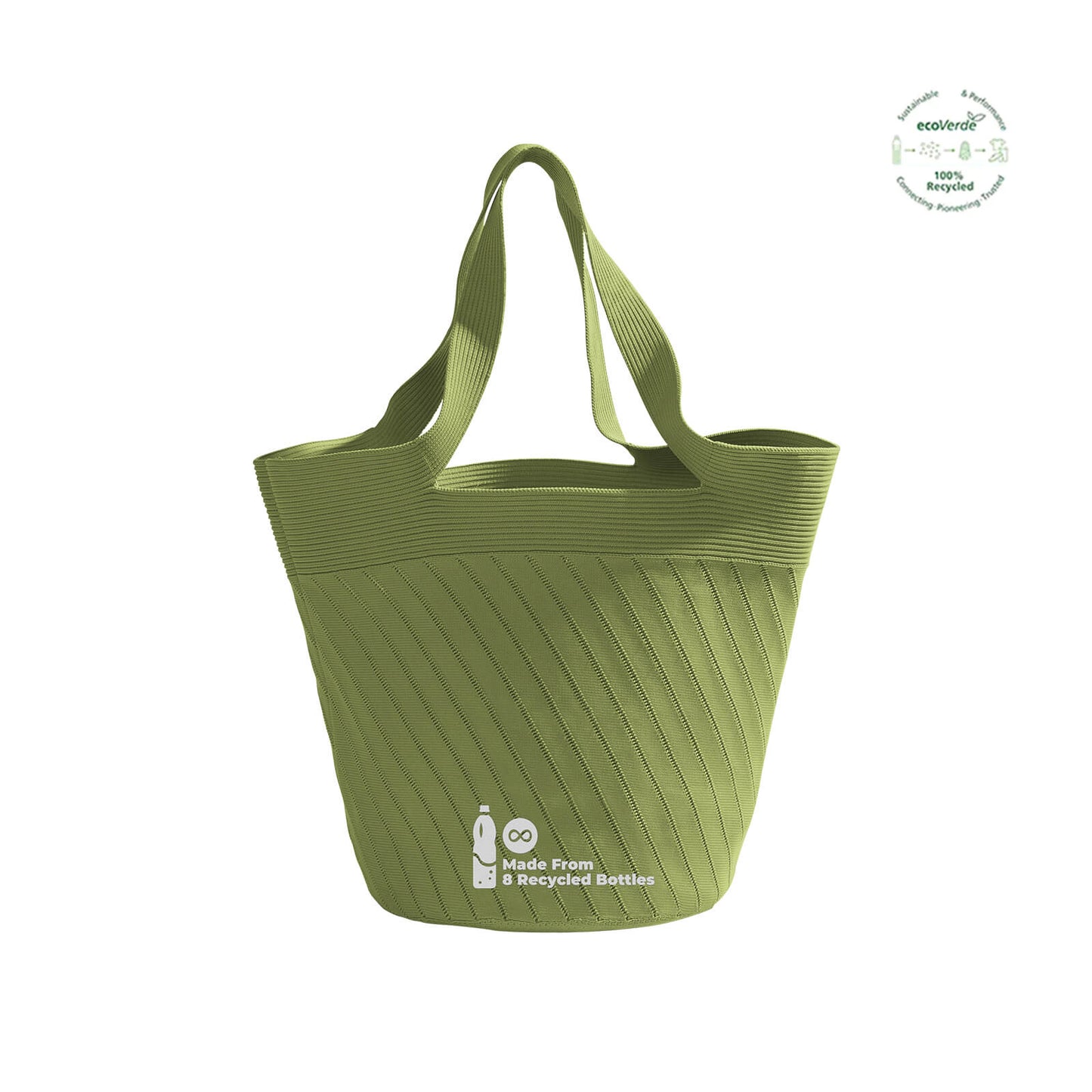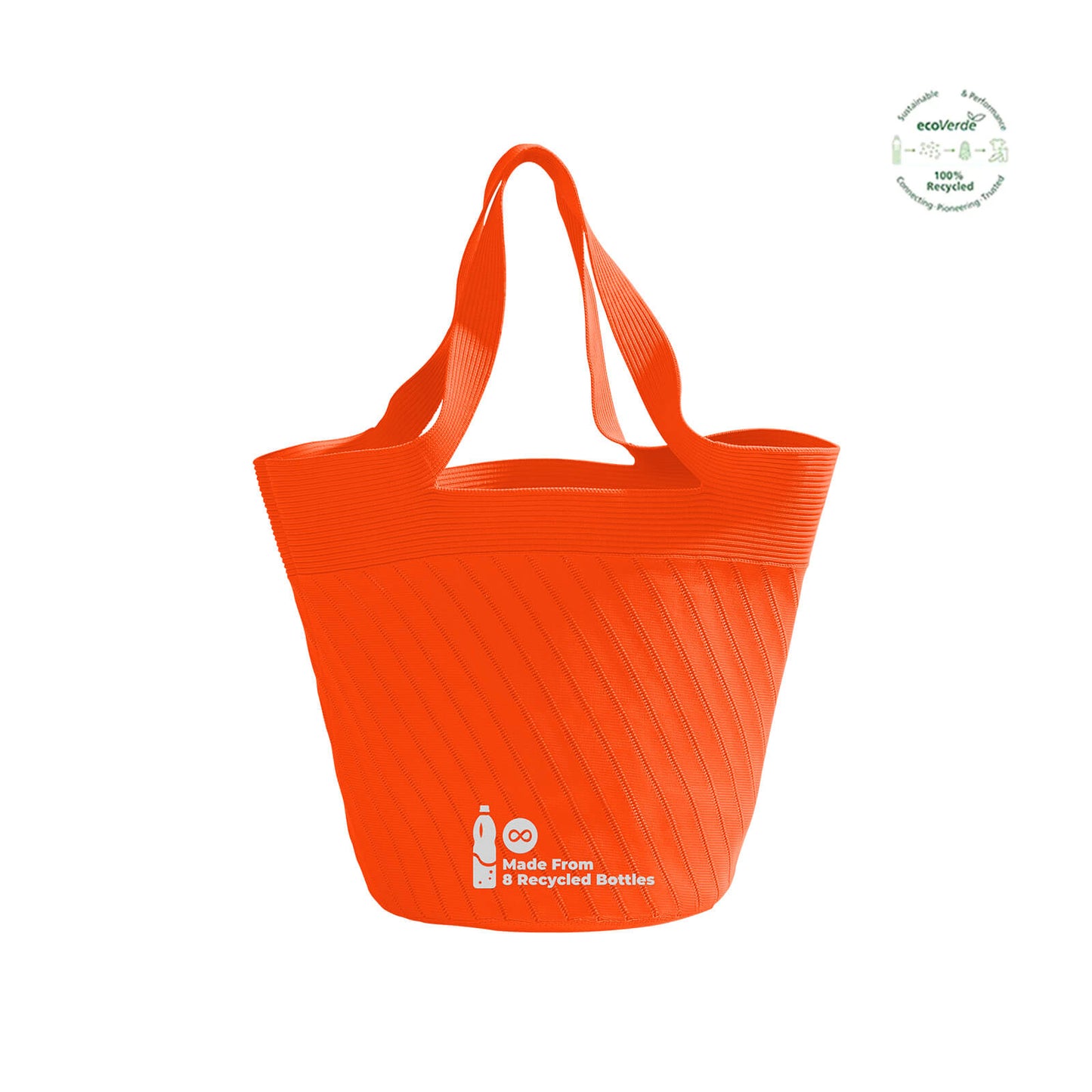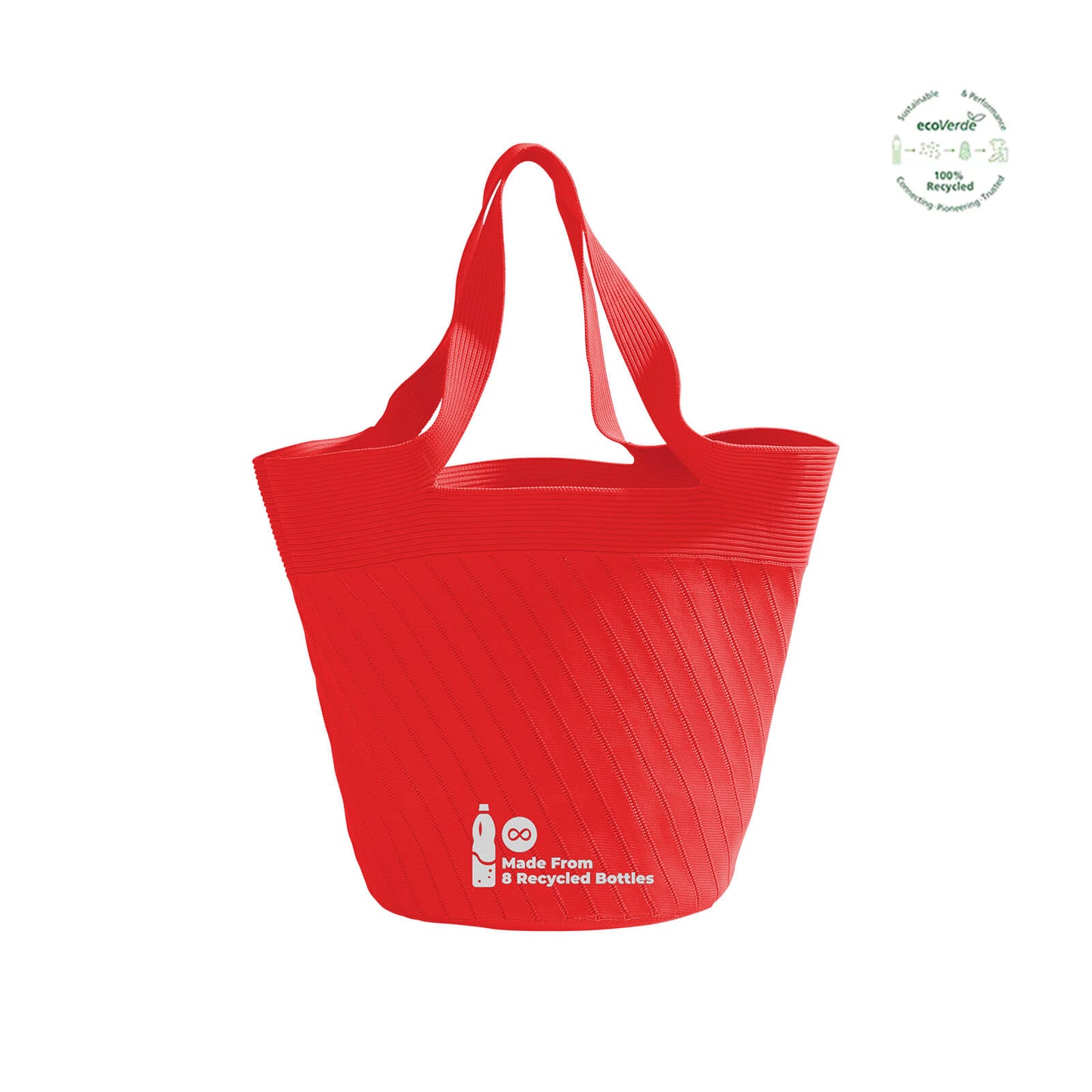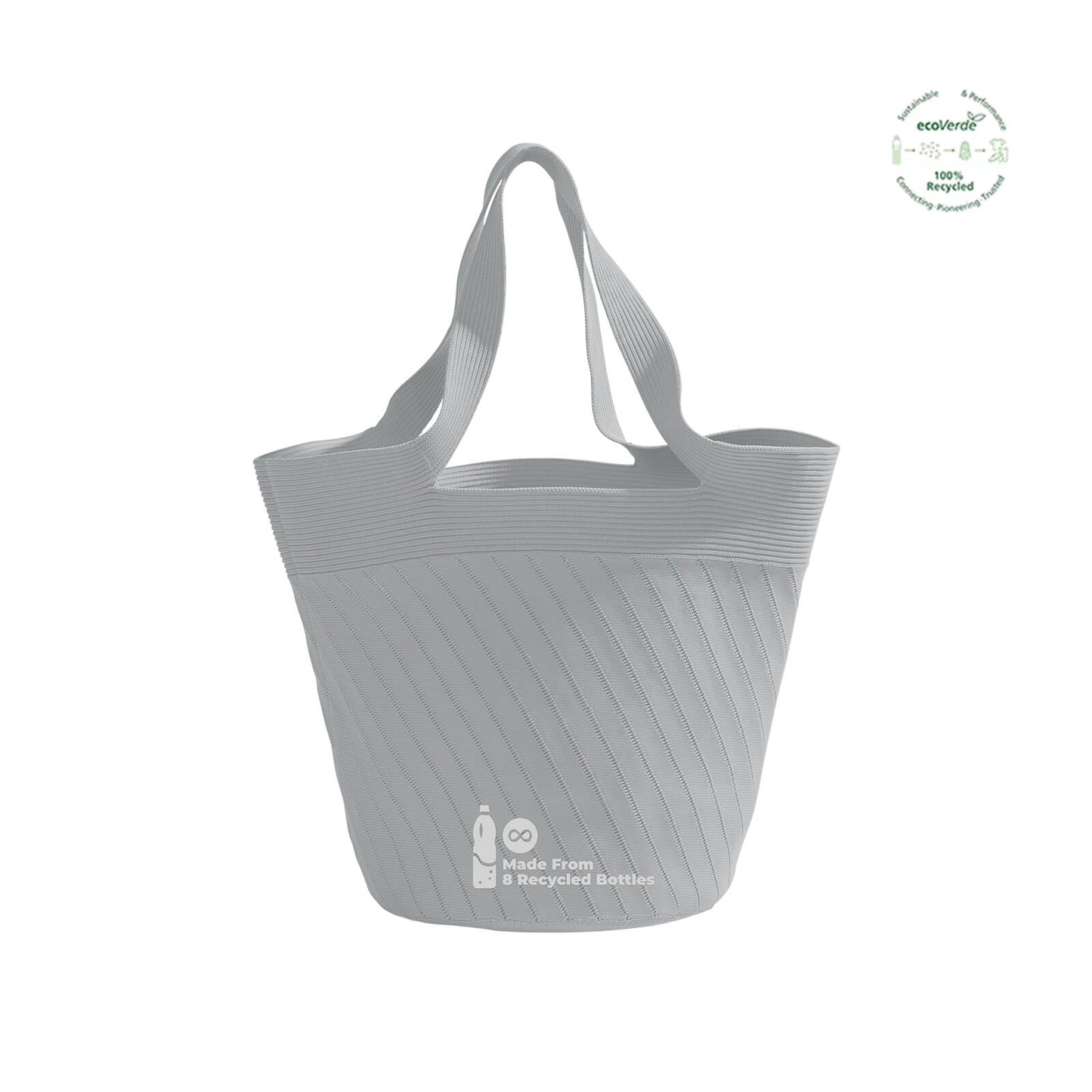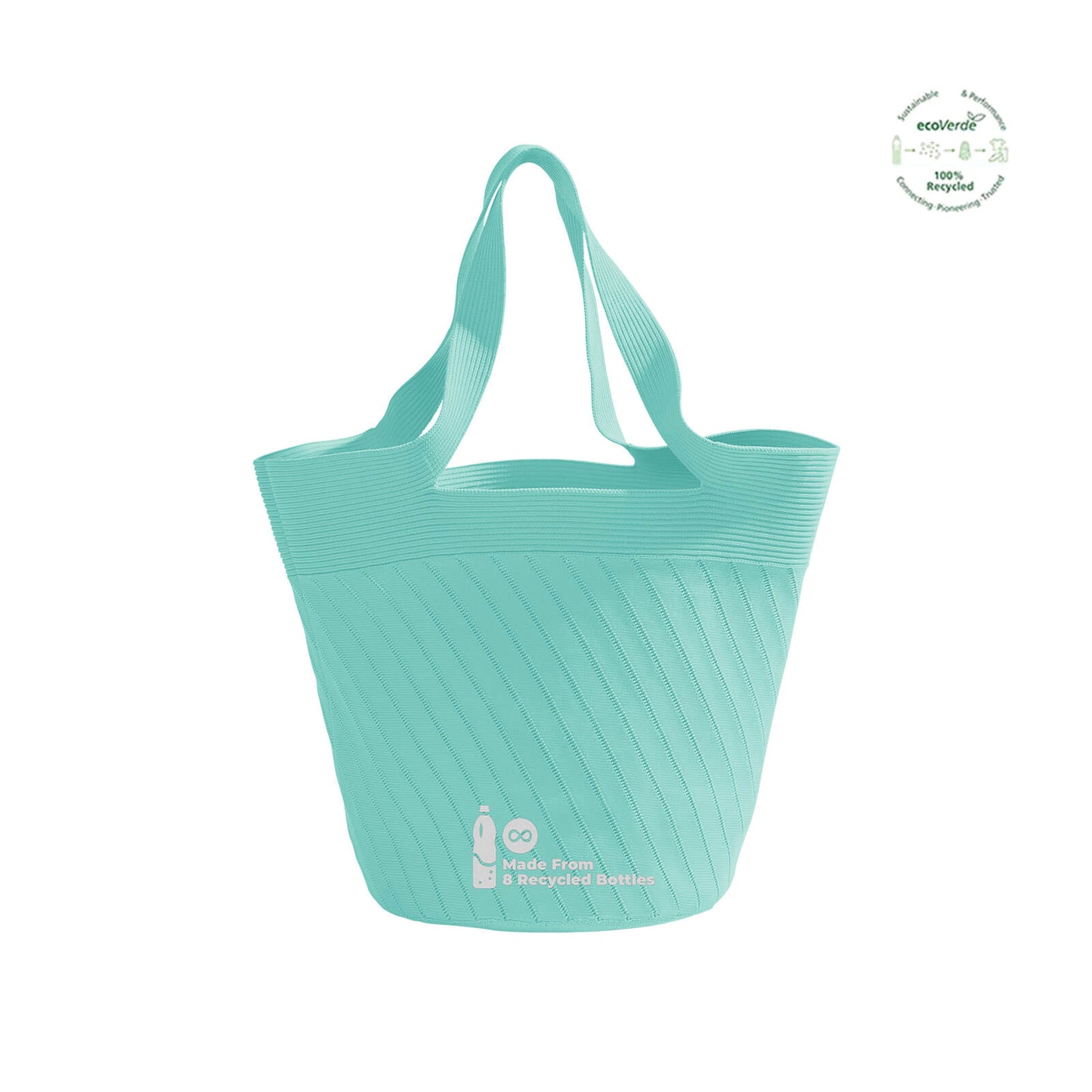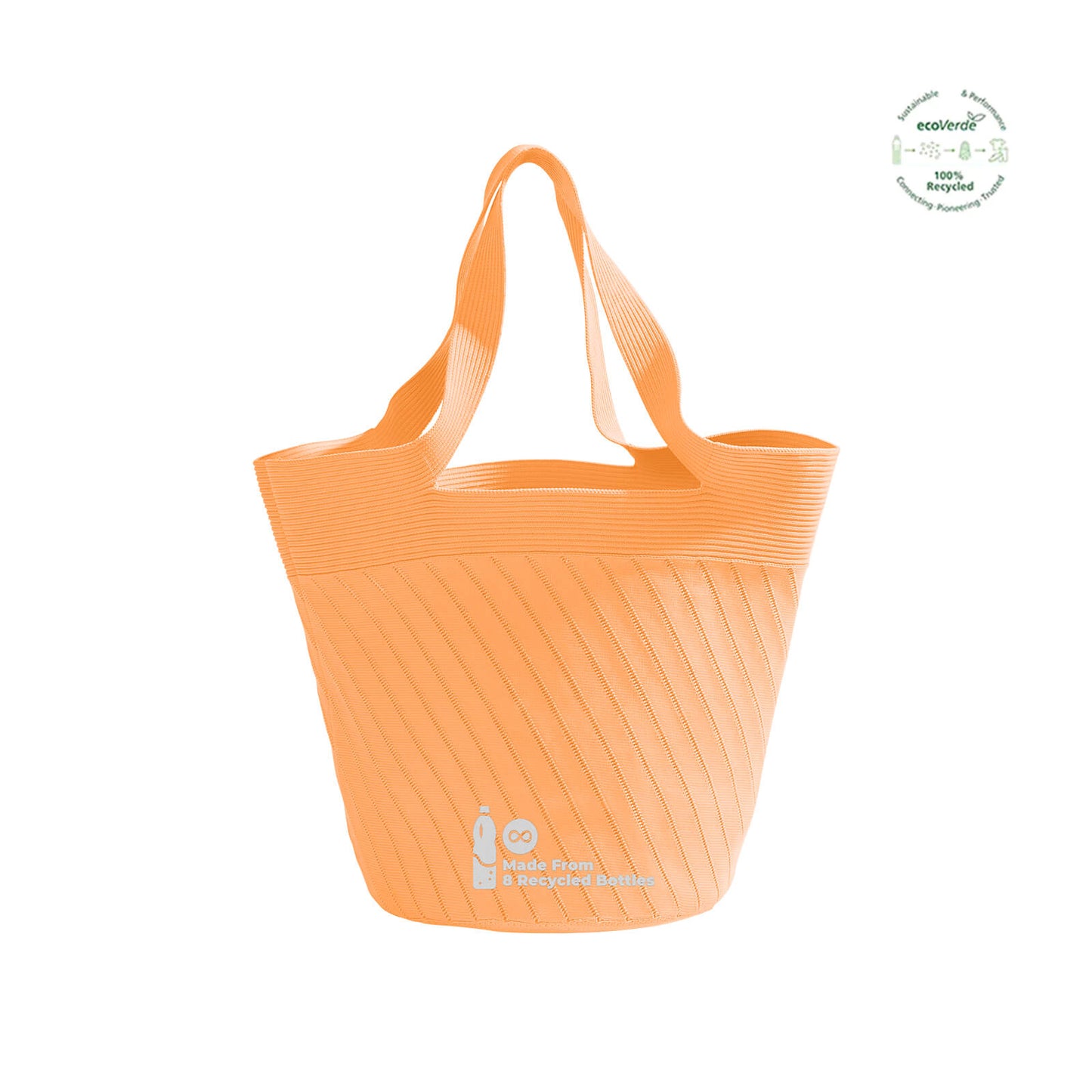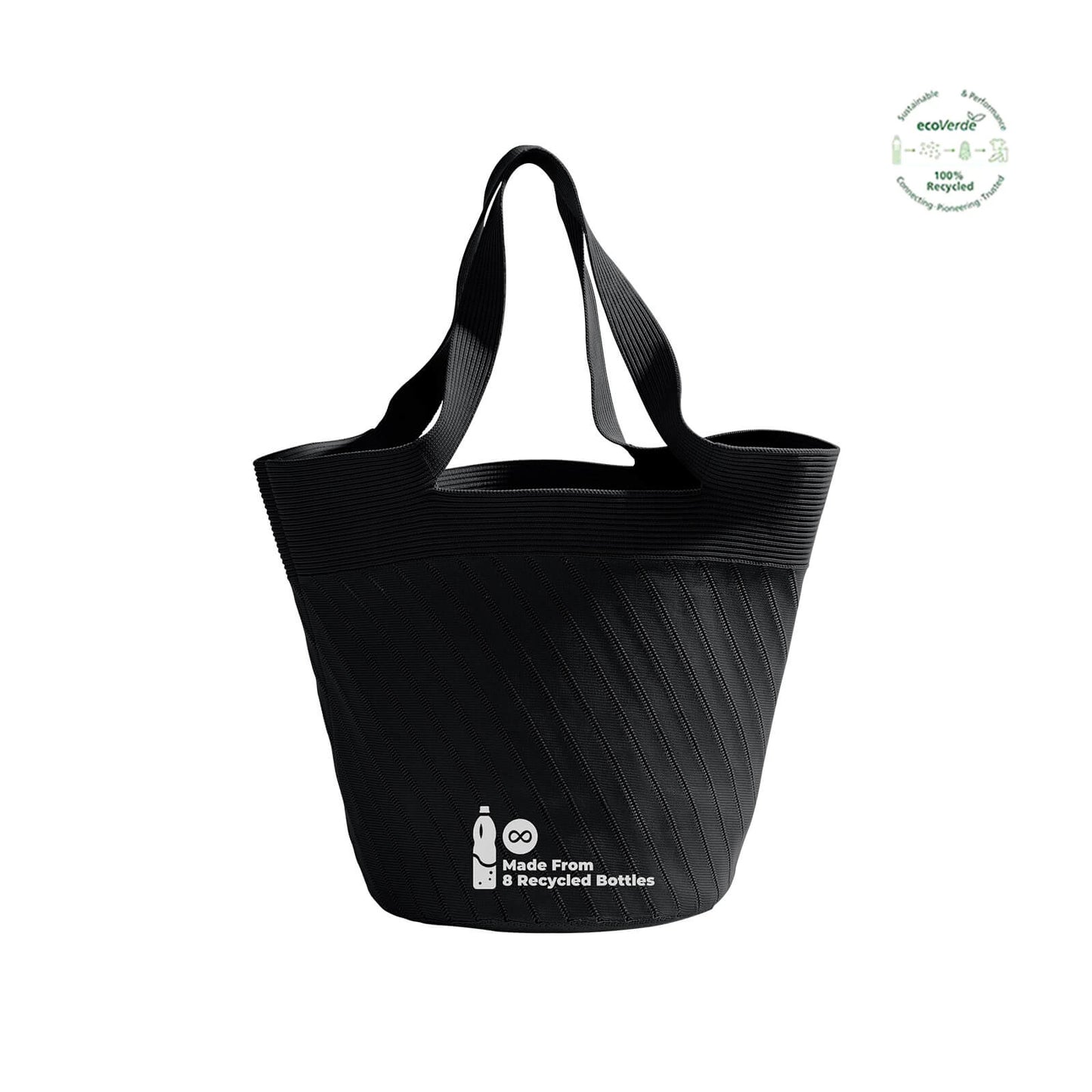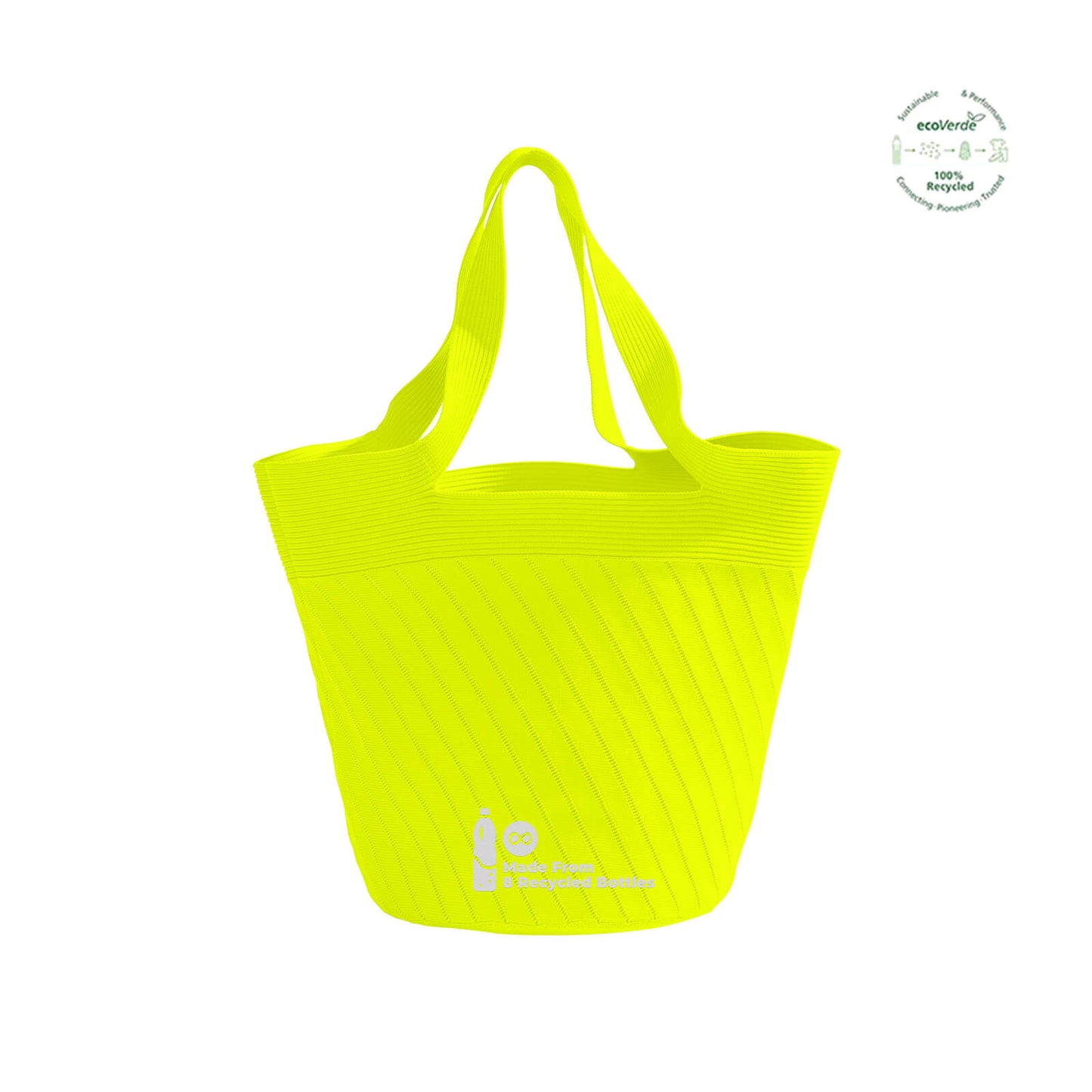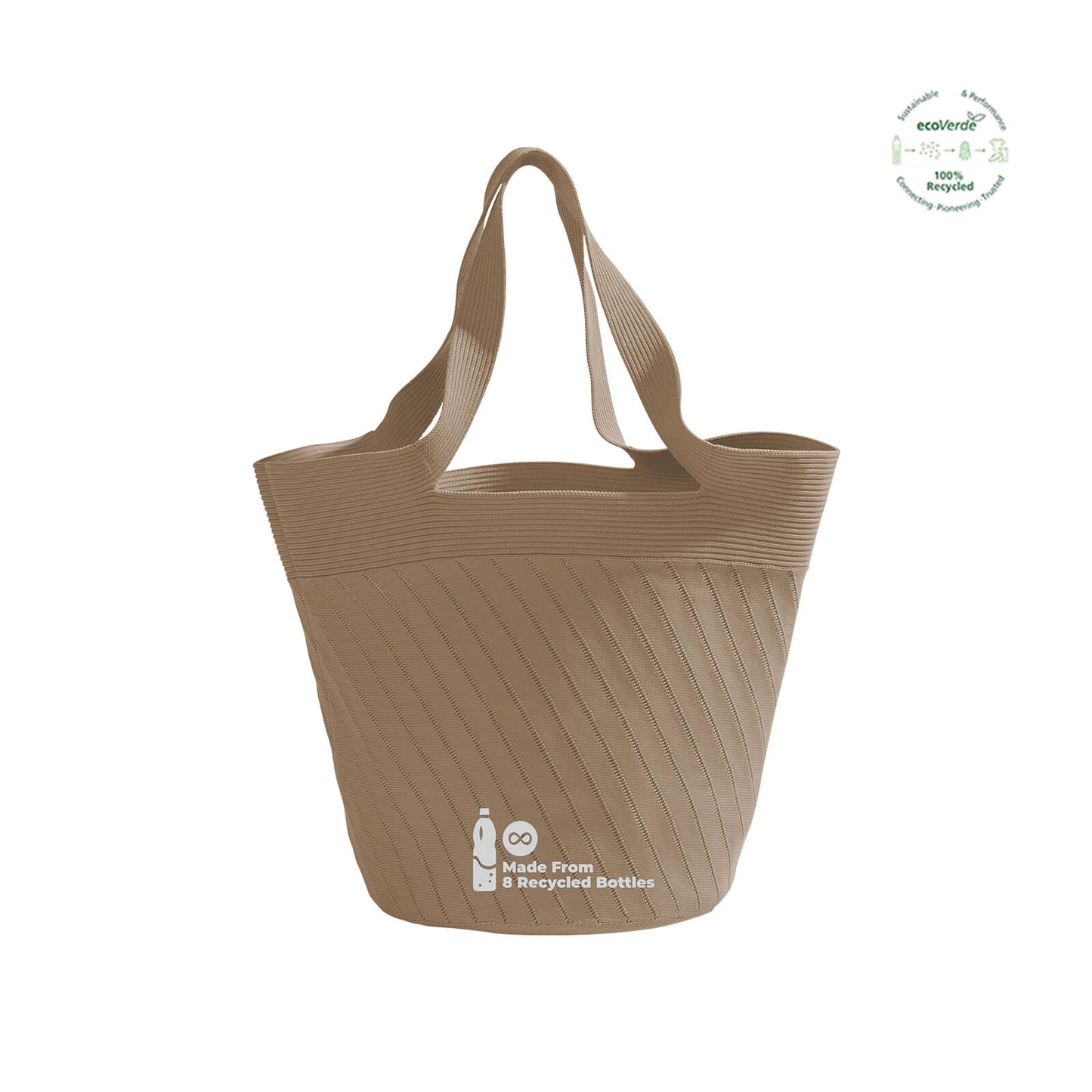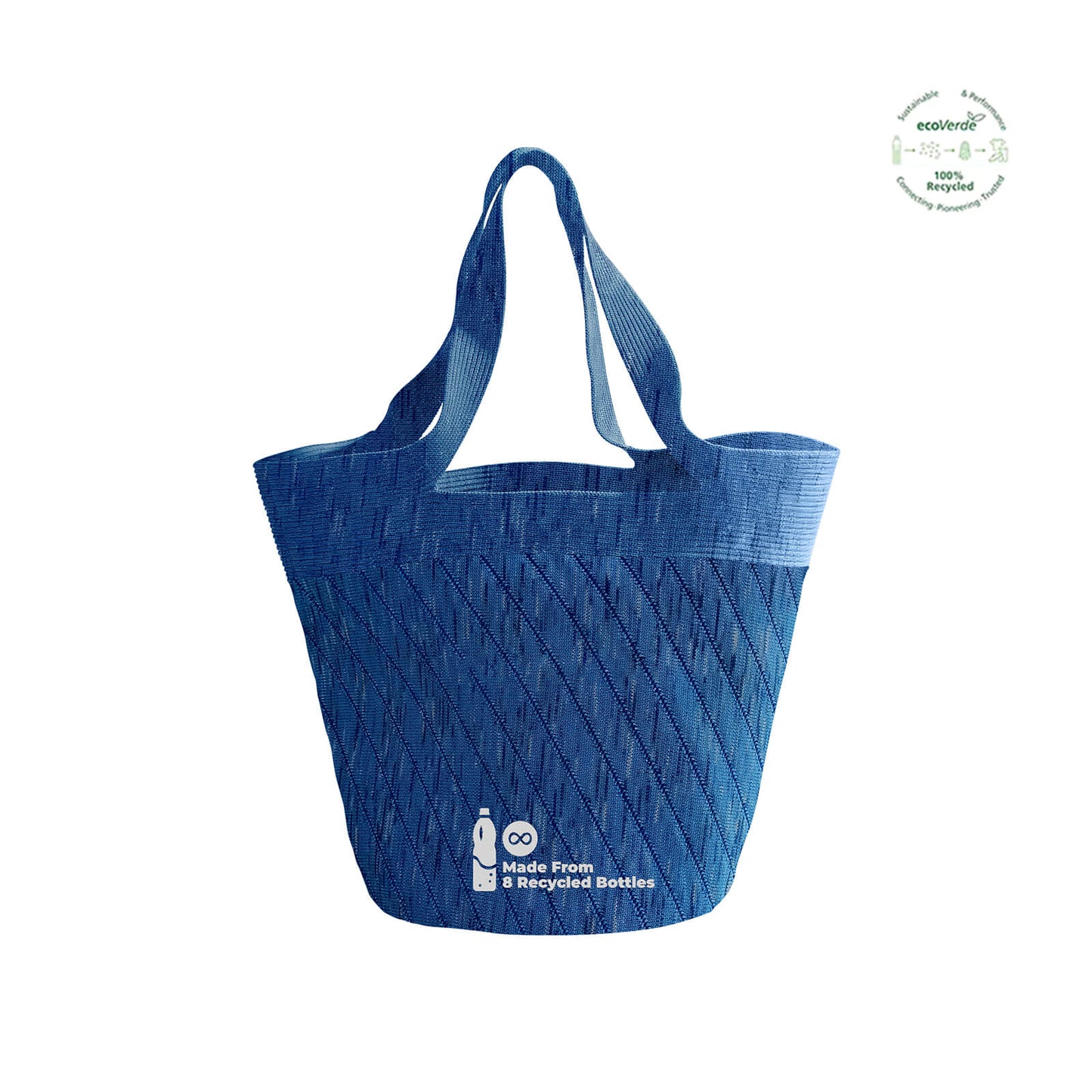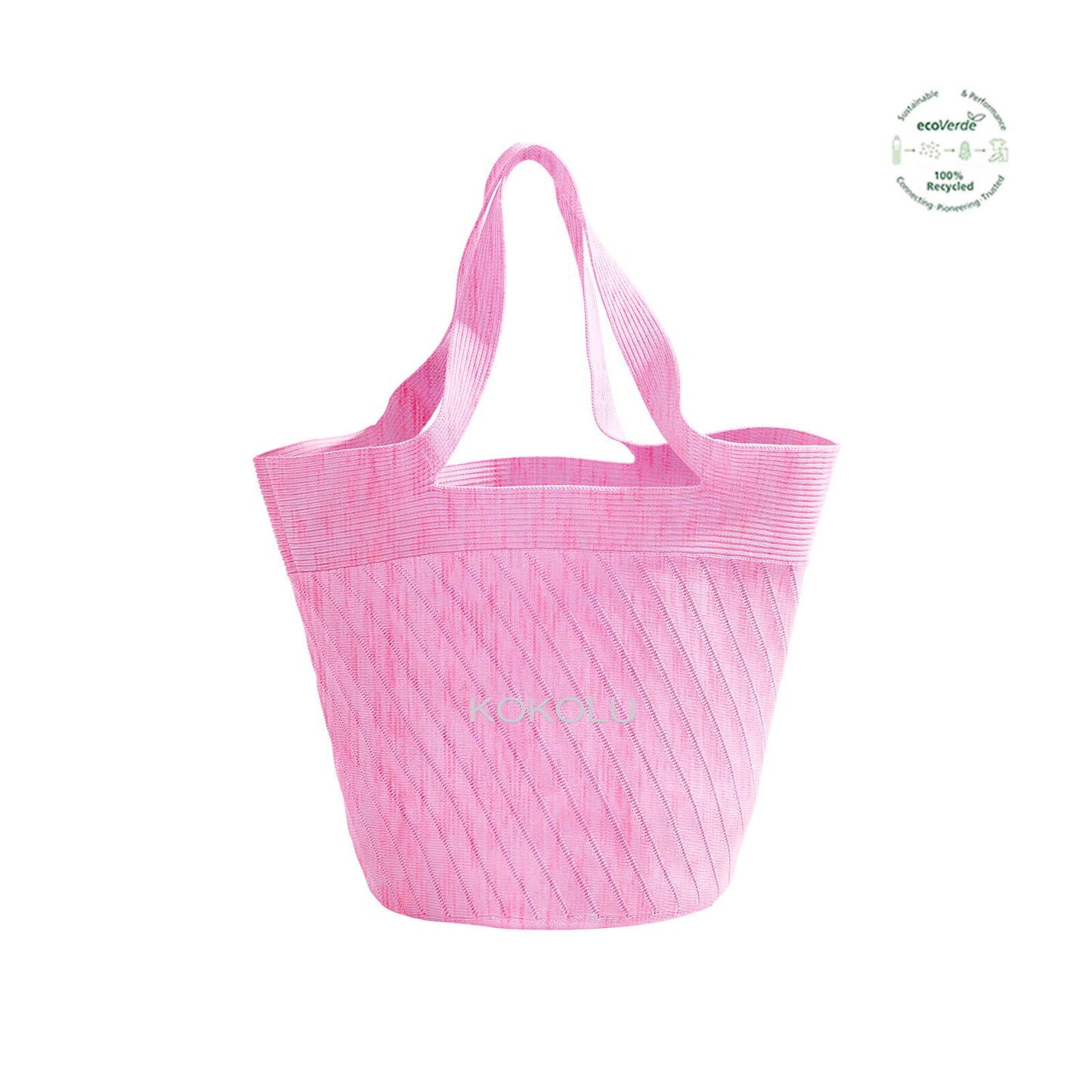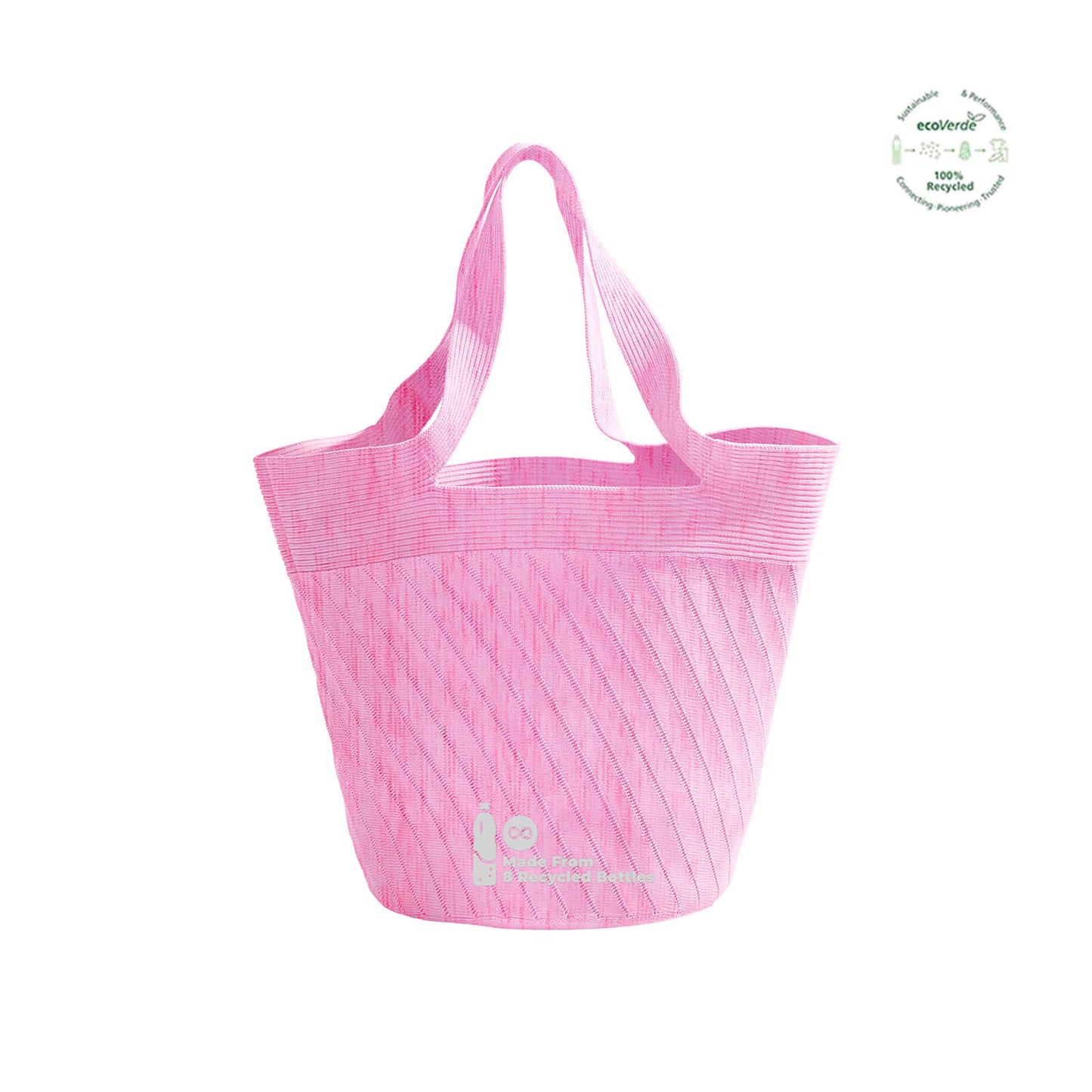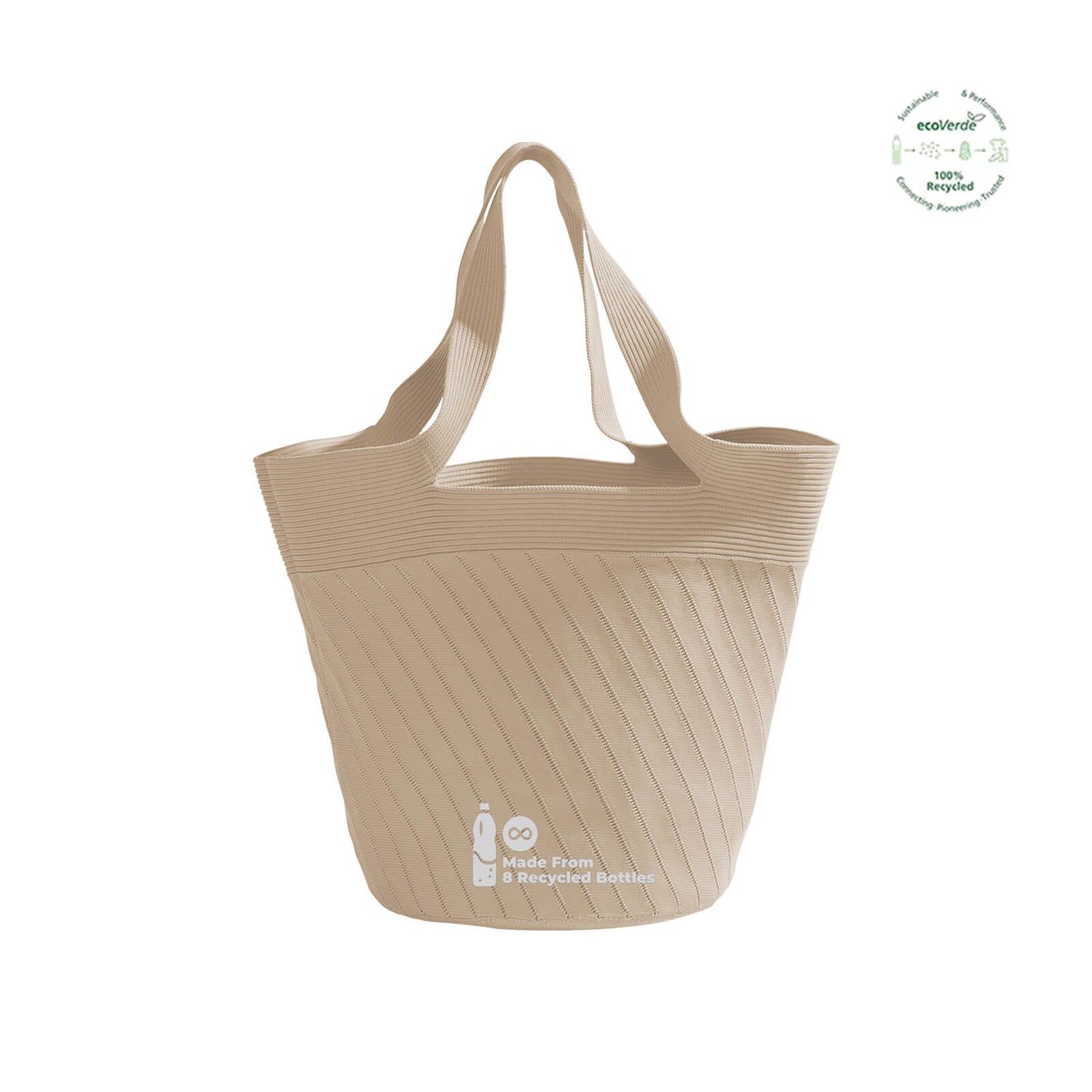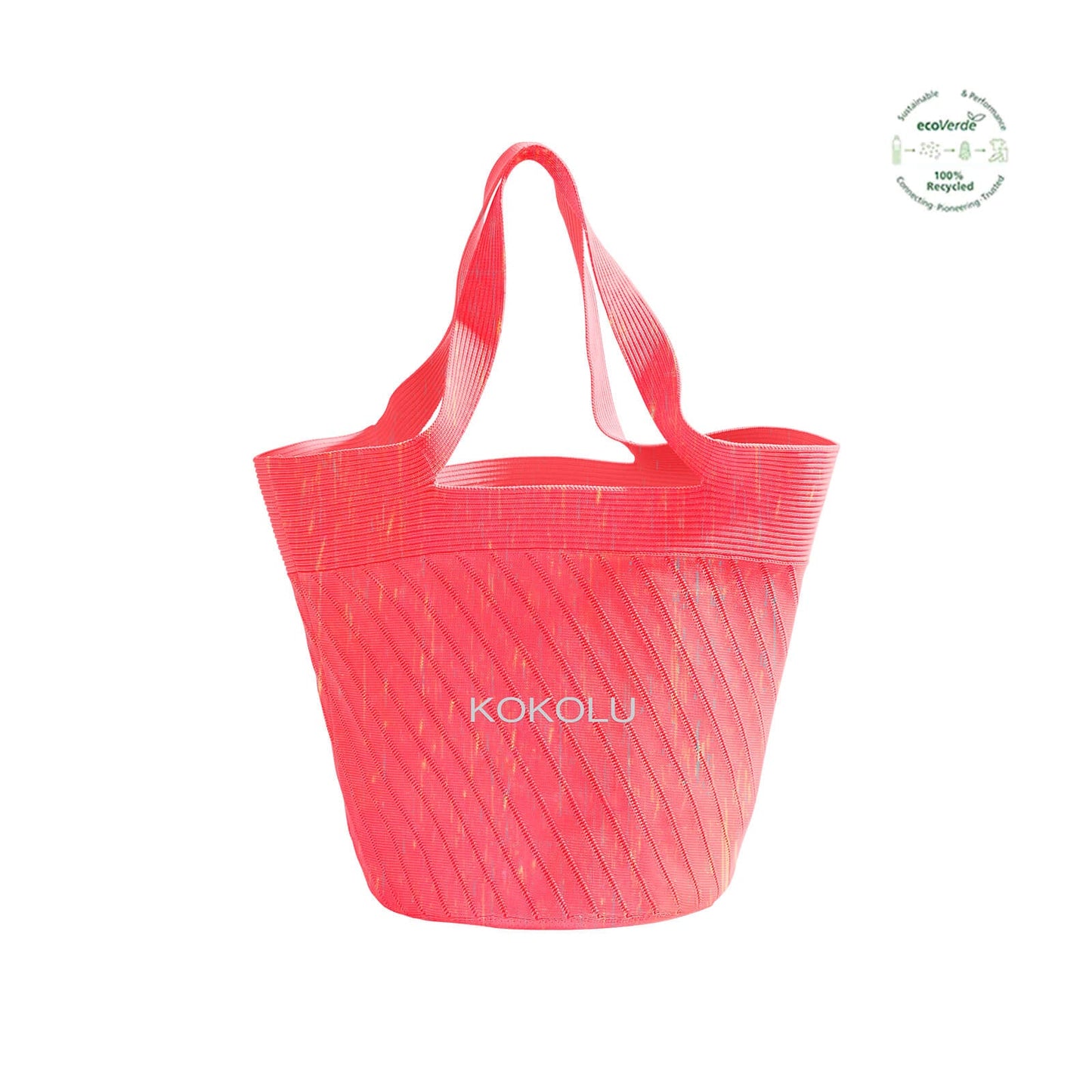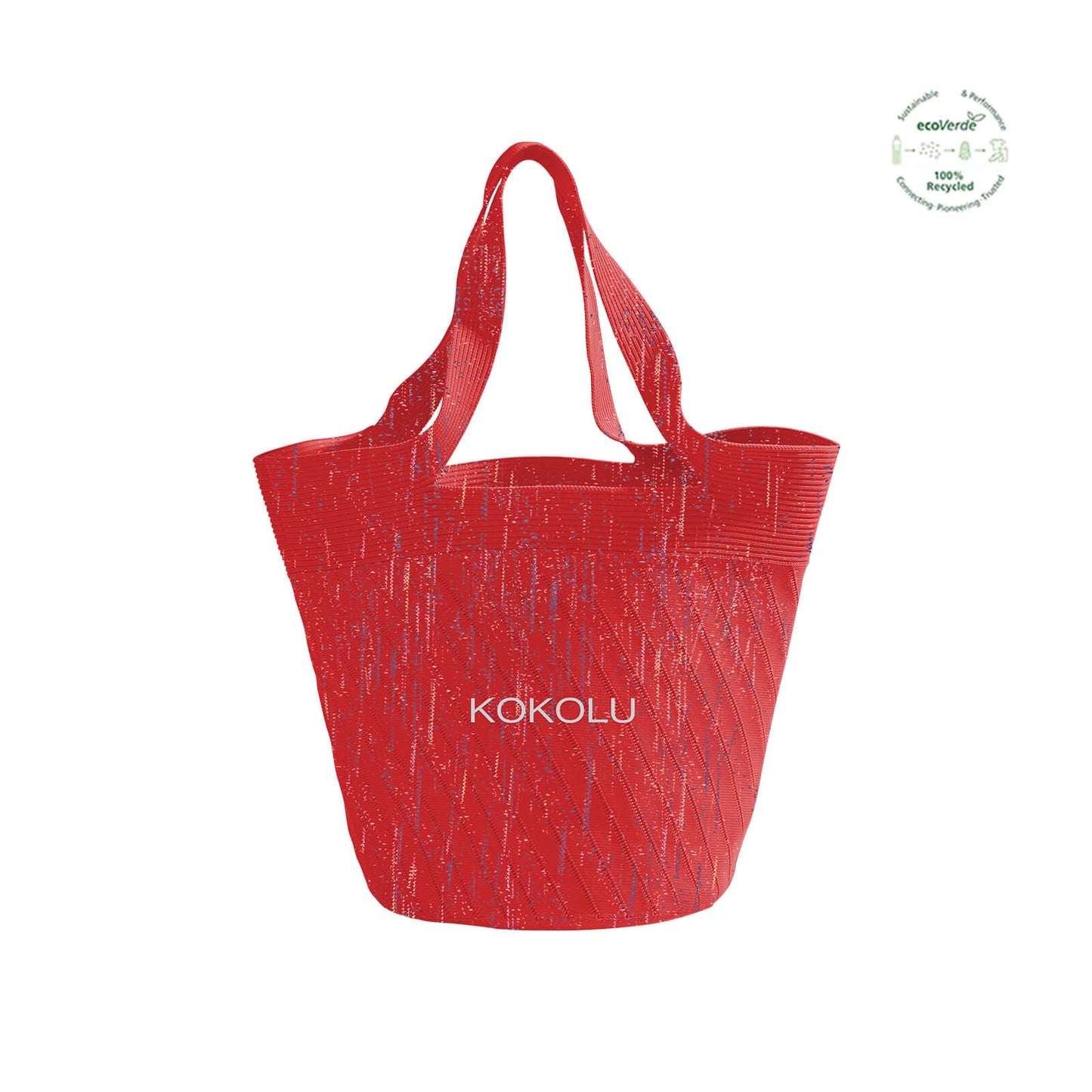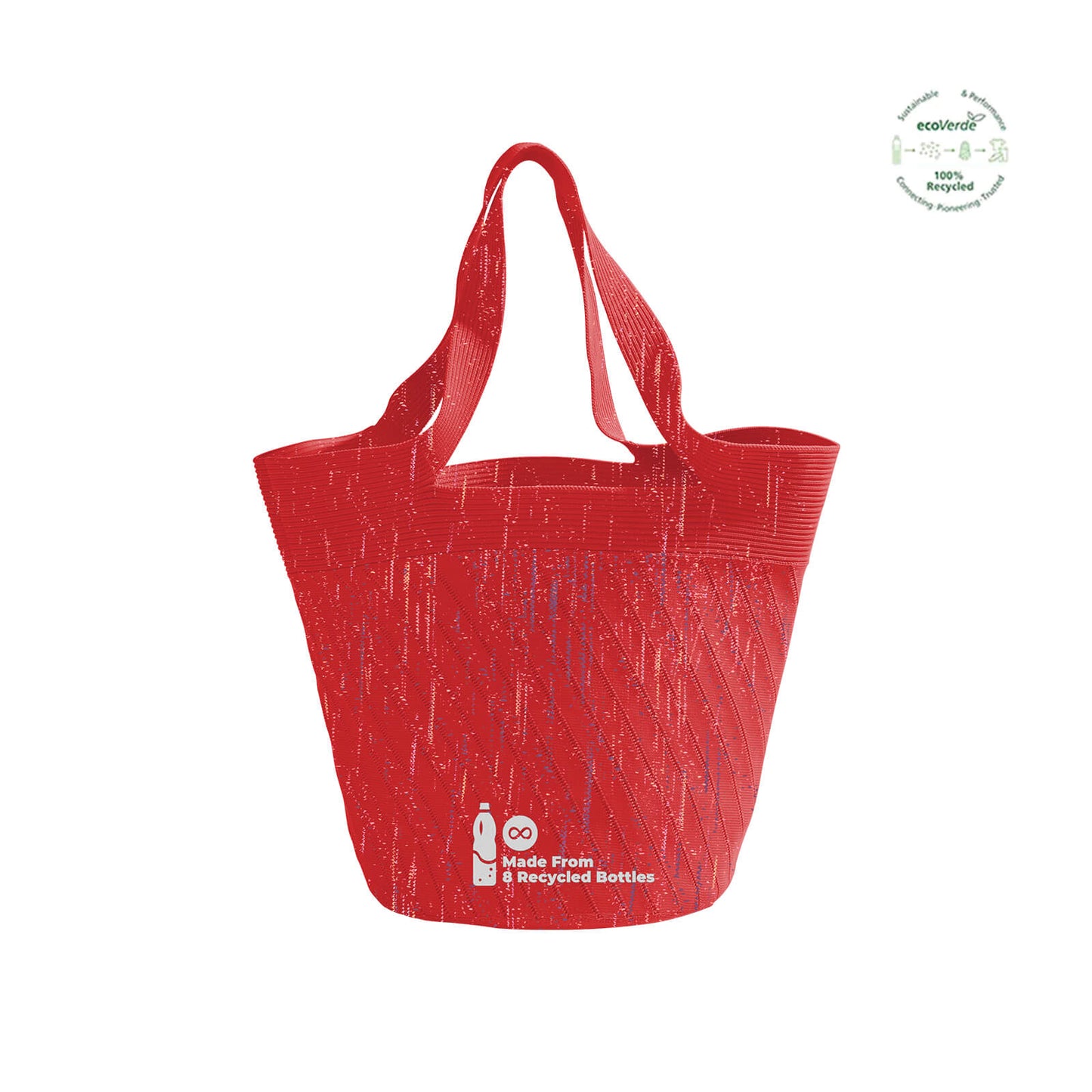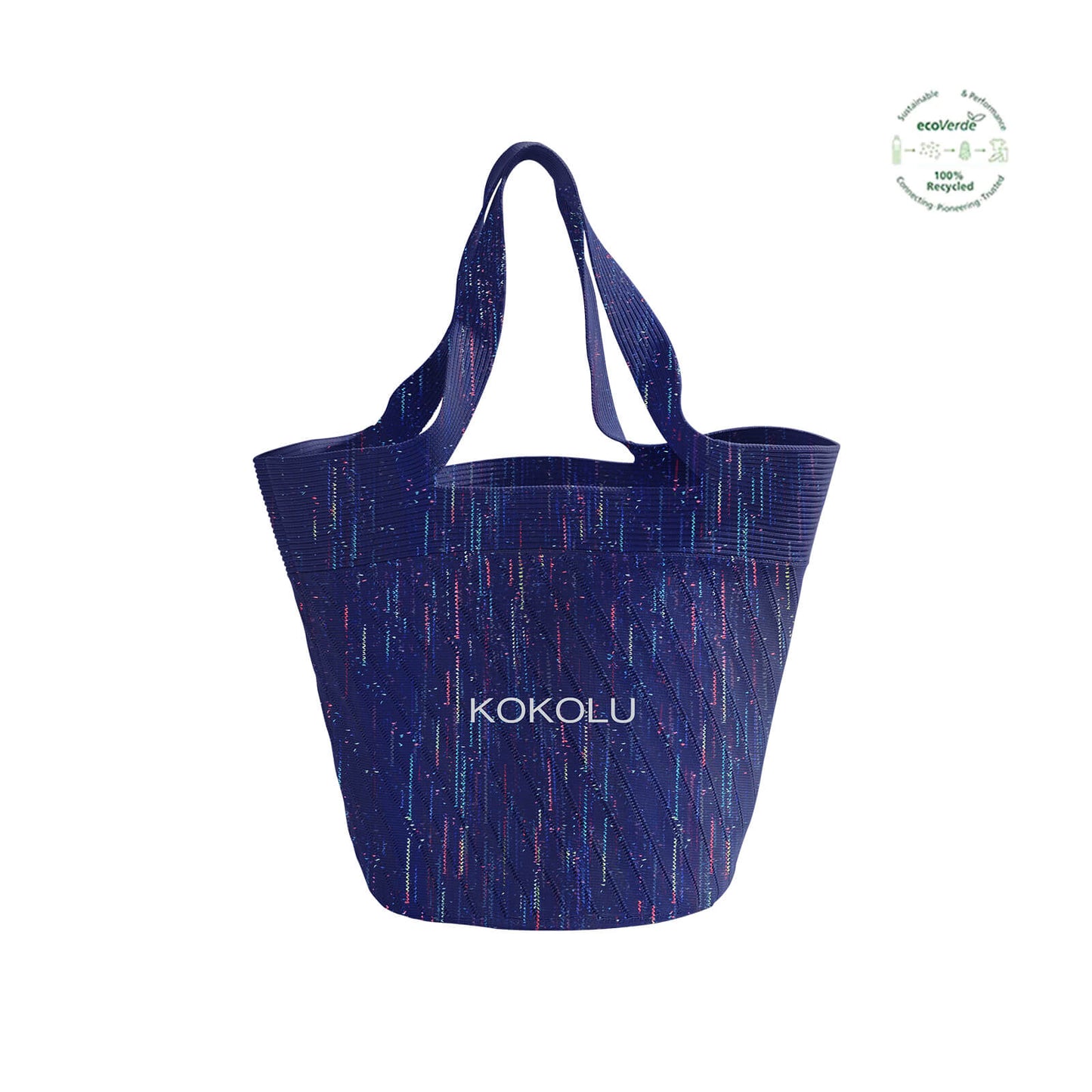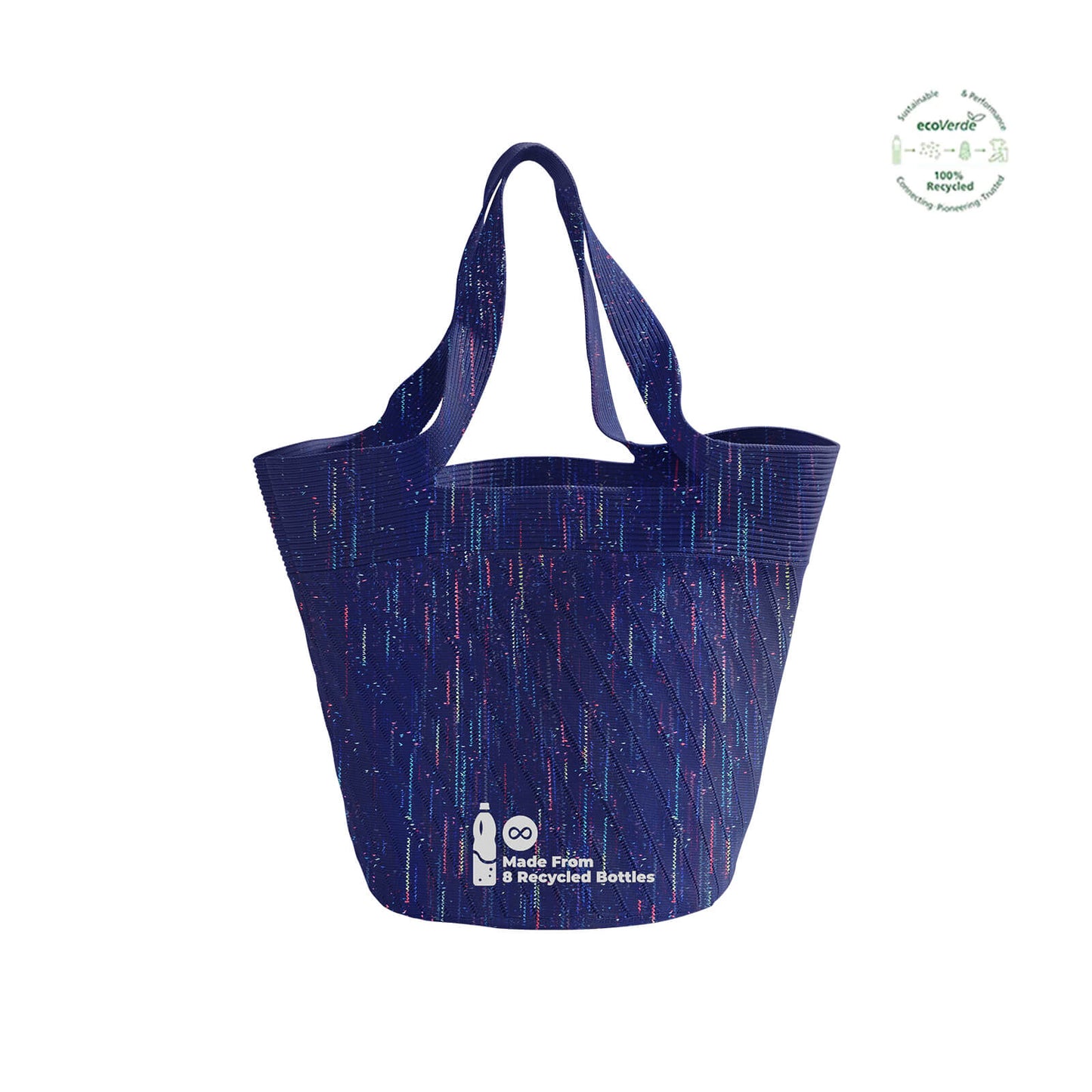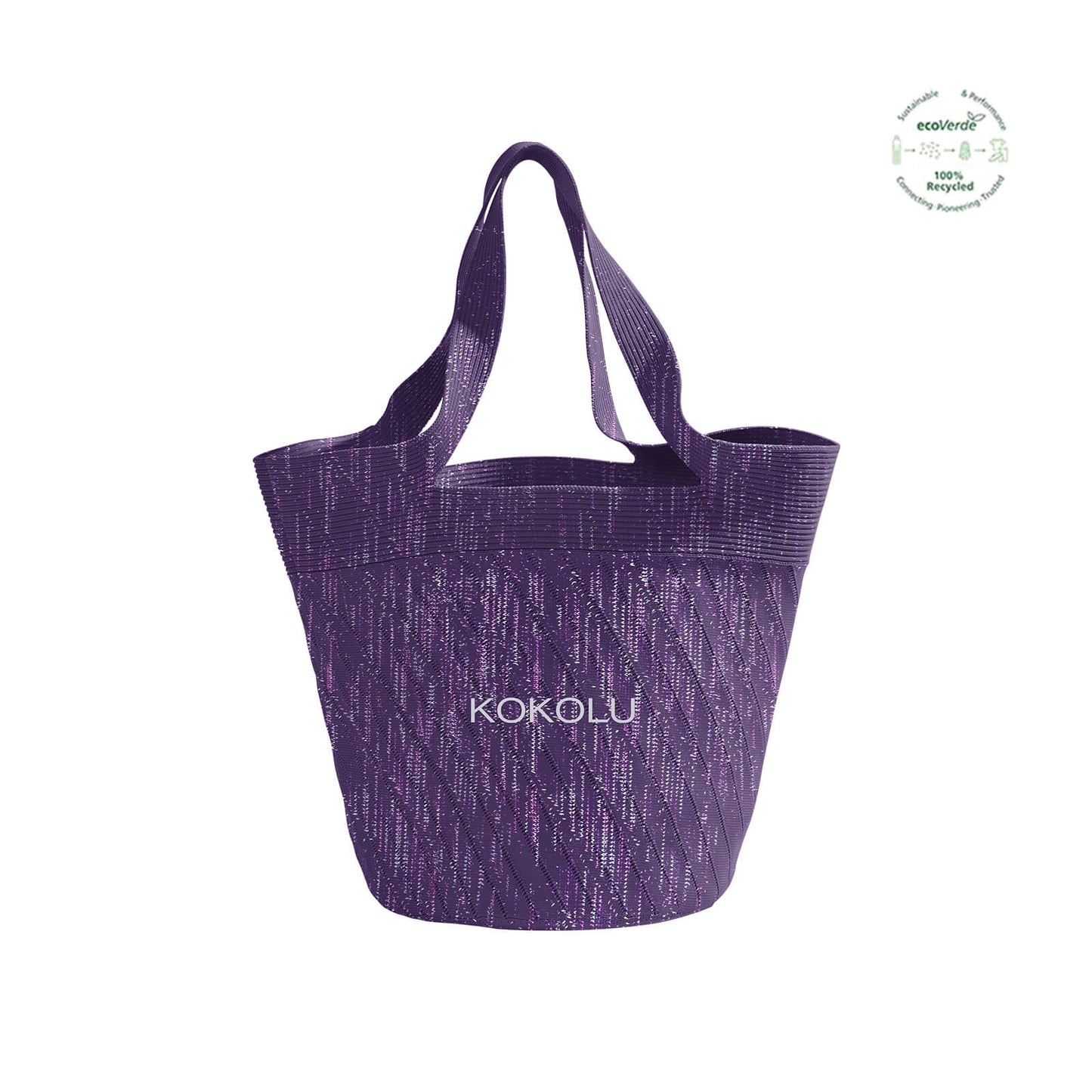 Limited Edition: DAILY EIGHT TOTE BAG
Totes are best sellers for a reason. These shoulder bags are stylish, functional, and easier to carry around than a backpack or purse. The comfy shoulder strap adds convenience, making a tote the ideal reusable grocery bag, shopping bag, or purse alternative for essentials like your wallet and phone.
Finally, an Eco-Friendly Tote Bag!
Here at KOKOLU, we believe that no bag is worth harming the environment. That's why we created the Daily Eight Tote Bag. It's made from 100% post-consumer plastic bottles and is sourced sustainably, so that you can stay trendy and rock a shoulder bag while remaining environmentally conscious.
Limited Edition Lavender Tote
Your tote is much more than just a bag — it is a vital accessory. Everyone wants to up their look with pretty, playful shades, which is why we recommend our Limited Edition Lavender Tote Bag. Lavender is a light, pastel shade, and this purple tote bag will look chic around your shoulder wherever you go. It's as stylish as a boho canvas bag or retro print tote bag, but it's way better for the planet.
Whether you are running to the grocery store, just going for a stroll, or making your daily work commute, you will look and feel fashionable with a lavender tote, all while staying green! Match it with your favorite tees, hoodies, and jeans, plus a pair of sustainable sneakers for an iconic look.
This tote is sustainable on every level. It even gets its gorgeous lavender flower-inspired shade through a dope dyeing pigmentation process that minimizes water waste while maintaining the fabulous colors of wildflowers.
Aside from just looking stylish, your lavender tote is built to last. Our Daily Eight Totes are made from recycled plastics and mimic the texture of nylon and other linens but with a more durable twist. The sustainable fabric is as light and flexible as a cotton canvas tote bag, so you will be comfortable whether you carry it over your shoulder or in your hand.
Just because this cute shoulder tote is made of ultra-lightweight fabric doesn't mean it isn't strong and durable. In fact, these eco-friendly materials keep the bag sturdy and super long-lasting. You can stuff your sustainable tote full of your belongings without wearing the bag down or losing its shape.
KOKOLU: Stylish, Comfortable, and Sustainable
KOKOLU makes it easy for you to stay trendy and stylish while leading an environmentally conscious lifestyle. You can hop on the women's tote bag bandwagon, look fashionable, and live sustainably with a KOKOLU Daily Eight Lavender Tote
100% ECO-FRIENDLY MATERIALS
Using the most advanced technology in 3D knitting, each Daily Eight Tote Bag is made with 8 recycled plastic bottles and a mixture of other natural materials.
On top of that, we utilize Dope Dyeing to reduce our carbon footprint and get bold, pigmented color without harming the planet in the process.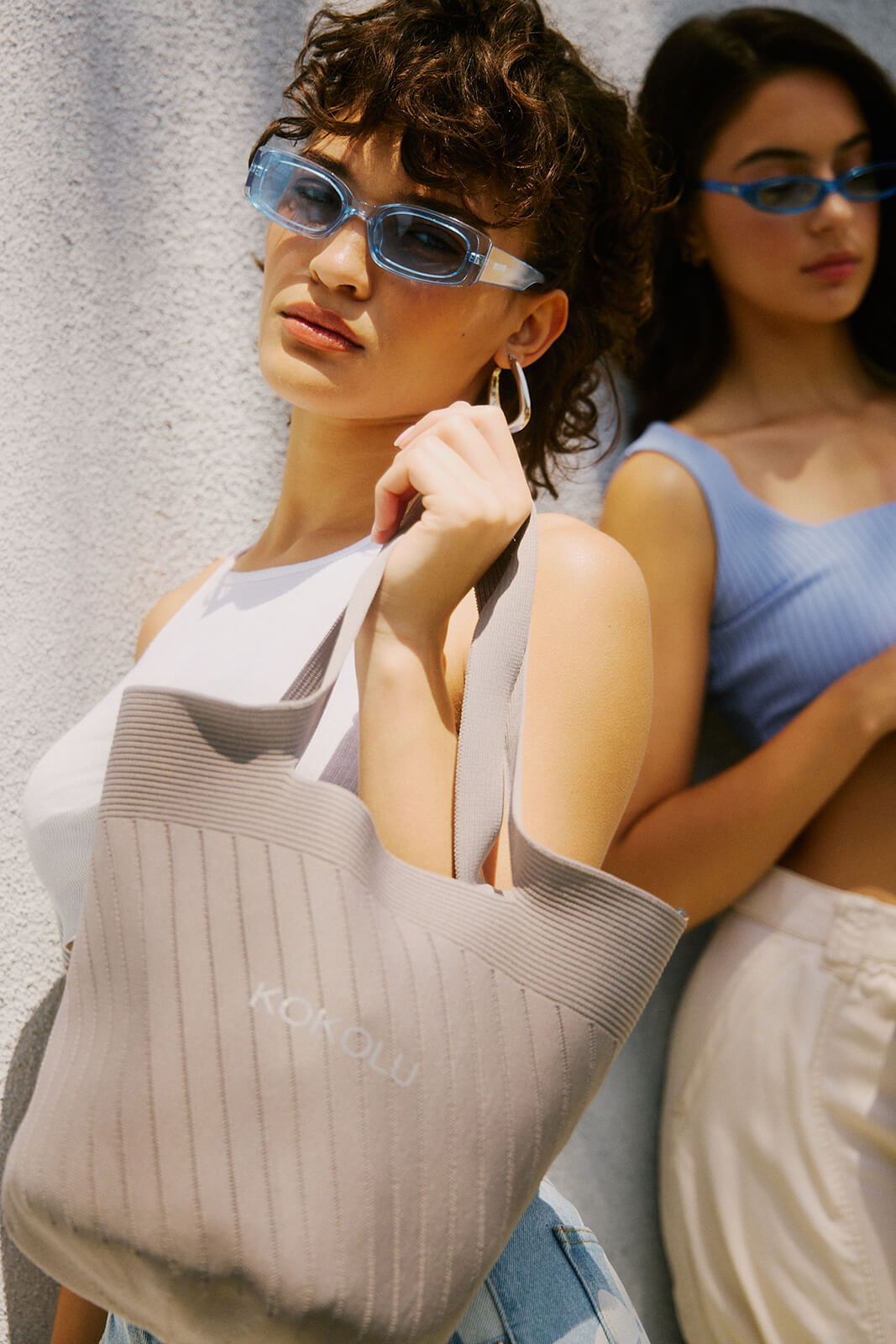 Perfect for daily
Ultra-lightweight sustainable fabric that never loses shape
Extreme flexibility for comfort no matter how you wear it - in hand or over the shoulder
Open top with limitless space to grab and go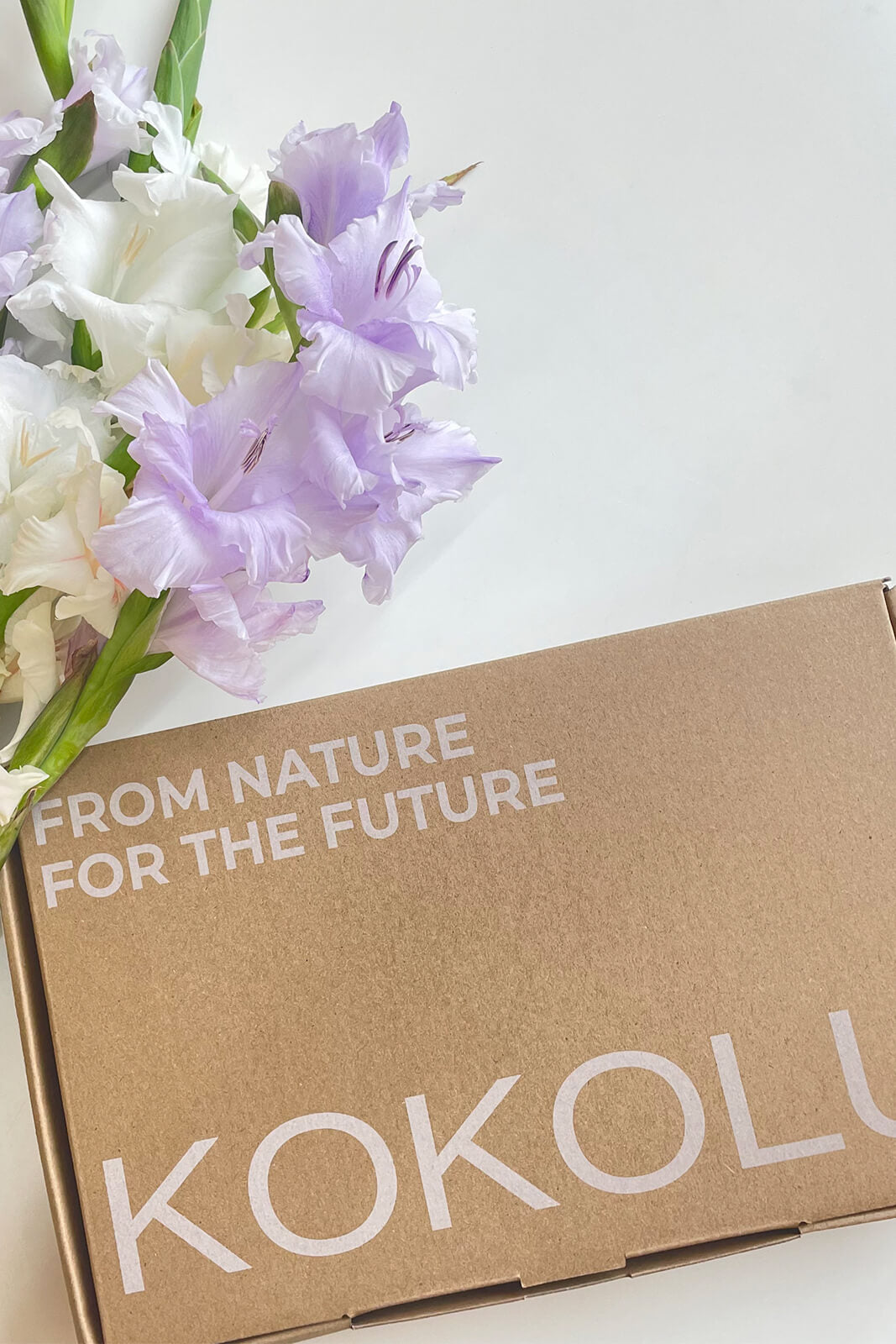 GREEN ALL THE WAY HOME
FSC CERTIFIED RECYCLED CARDBOARD PACKAGING
Making sure that our sustainability promises hit home, we only use 100% FSC certified recycled cardboard in our packaging. Throw your packaging into the recycle bin or composter so that it can continue its life cycle. Just don't forget to take your bag out first!